Aluminum Extrusion Service
Aluminum Extrusion | First Part
Rapid Prototyping & Low-Volume Aluminum Extrusion Services
First Part specializes in top of the line aluminum extrusion services, working with multiple aluminum profiles to deliver high-quality parts with intricate designs to suit all your product needs. We take advantage of our design flexibility, production capacity, and rapid prototyping methods to use our aluminum extrusion to make end parts for construction, automotive, electronics, and transportation uses quickly and affordably. Our one-stop service offerings mean that you can combine CNC machining and aluminum extrusion to fabricate parts with complex geometries, excellent strength-to-weight ratio, and impeccable corrosion-resistance. A host of post-extrusion operations can also be carried out with our CNC machining services 
Working with First Part allows you to leverage our dependable quality control systems and process optimization techniques that put us ahead of the competition, ensuring that high-grade aluminum extruded parts are delivered to your doorstep in as fast as 2 to 3 weeks.
What is Aluminum Extrusion?
Aluminum extrusion is a production process used to produce aluminum parts by forcing semi-molten aluminum through a shaped opening in a die using hydraulic pressure. The result is an elongated aluminum part with a profile similar to that of the mold
The mold in aluminum extrusion is made from hardened steel tools. The shape complexity can range from simple boxes to more complex geometries like electrical heat sinks and vehicle frames.
At First Part, we use several aluminum profiles and materials for extrusion. The most common alloys are the 6061 and 6063 profiles. Our aluminum extrusion profiles have been optimized to enhance the properties of the raw aluminum material. Through controlled processing, First Part can make finished parts that are more durable, rigid, and easily adaptable.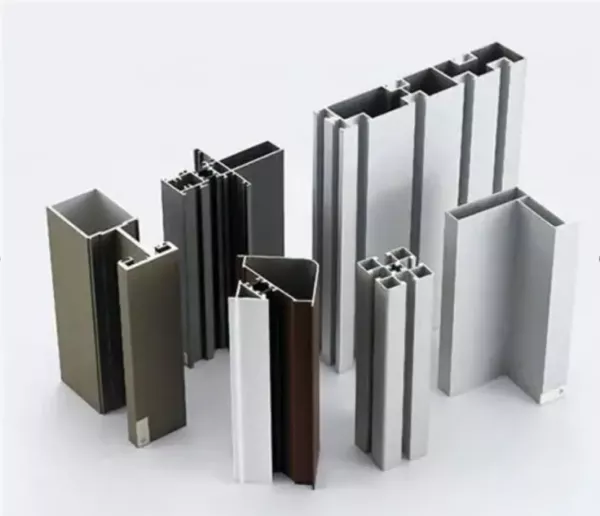 Our experience has allowed us to leverage our machine capabilities to deliver low-volume batch production of as little as 50 to 1000 units, while operations are very scalable to achieve up to 10,000 parts at an even lower cost-per-part. Post-production, all parts can be further processed with anodizing, drilling, tapping, or machining to protect, engrave, or improve your part's ergonomics. 
Aluminum Extrusion Operations
The aluminum extrusion process commences with some preparation and preheating of the extrusion mold and billet. Next, the billet is lubricated and loaded to the extrusion press to initiate the extrusion. The extrusion ram forces the billet through the mold with high pressure, causing the extruded part to emerge. The extrusion, which will still be hot, is exited through a runout table where it is quenched and cooled, after which it will be sheared and cooled again to room temperature. The next step is to stretch and align to undo the natural twisting that might have occurred during the process.
The now-aligned extrusions will be sawed and cut into pre-specified lengths. Heat treatment, finishing, and post-extrusion fabrication all follow to improve mechanical properties, enhance surface finish, prevent corrosion, and obtain the final form.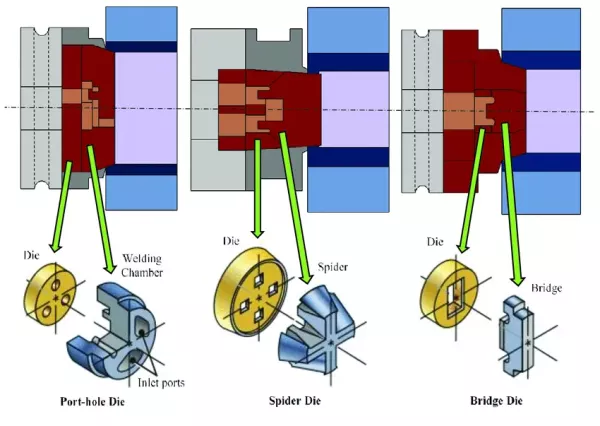 Our Aluminum Extrusion Process – A Promise of quality!
At First Part, we understand all the factors that go into producing high-quality aluminum parts. This is why we ensure stringent quality control systems to choose the best profiles for your end-use and use other fabrication and post-production methods to improve your part's characteristics and functionality. After receiving your order, we shall proceed to:
· Perform a free Design for manufacturing (DFM) review.
· Discuss the best aluminum profiles and design improvement options Fabricate your high-quality aluminum extrusion parts.
· Use our in-house process control systems to monitor and optimize your production.
· Perform heat treatment to improve the mechanical attributes of your part
· Engage the part in any post-processing (fabrication and finishing) to capture all desired details
· Perform final evaluation and quality control to ensure finished extrusions meet the specified dimensions, geometries, and surface finishes/details.
Advantages Of Aluminum Extrusion

Unlike Iron, Aluminum won't corrode. Through anodization, aluminum-extruded parts can receive a protective film over their surface to enhance their naturally-occurring oxide. This makes them rust and corrosion-resistant.

Most grades of aluminum profiles can be deformed very easily. This allows for quick and fast machining, making complex geometries and shapes easily attainable. Through a wide array of processes, aluminum extrusions can be fabricated and modified to meet extrusion-based assemblies and components' needs.

· Excellent Strength-To-Weight Ratio
Most grades of aluminum profiles can be deformed very easily. This allows for quick and fast machining, making complex geometries and shapes easily attainable. Through a wide array of processes, aluminum extrusions can be fabricated and modified to meet extrusion-based assemblies and components' needs.

· Excellent Surface Finish
Aluminum extrusions can be coated, anodized, polished, painted, or even textured. This gives product designers a broader pallet of options to pick for improving the appearance and surface finish of their parts.

· Low-Cost Material and Tooling
Tooling for aluminum extrusion is relatively cheaper and faster to produce. This, coupled with the affordability and abundance of aluminum alloys, make the extrusion process very cost-effective.

With faster and cheaper tooling, aluminum extrusions can be made quicker, boosting product prototyping and market entry. This helps to lower the overall lead times of your project.

· Recyclable and Sustainable
Aluminum extrusions are infinitely recyclable without any risk of degradation. This means that they can always be re-processed into other forms and parts without any worries about compromise to functionality and aesthetics.

Aluminum profiles can be made into a variety of simple and intricate geometries. Profiles may be created into any categories of hollow, semi-hollow, and solid shapes. With the extrusion process, complex shapes can be realized in a one-off run without joining, welding, or assembling components.

· Custom Surface Finishes
Aluminum extrusions can be finished with several customized touches to optimize your part functionality and product needs, allowing you to complete your piece in bespoke specifications.
Aluminum Extrusion Applications
Aluminum has excellent properties, making it highly-coveted across several industries. Aluminum extrusions are generally used for:

· High-strength application
Aluminum extrusions can be finished with several customized touches to optimize your part functionality and product needs, allowing you to complete your piece in bespoke specifications.

The low tooling time and tooling cost makes aluminum extrusion a favored method of rapid prototyping, part testing, and design evaluation for quicker product launch and market entries.

Aluminum extrusions can be easily tailored to make a variety of parts as required. Product developers and designers can elect to do without the standard extrusion profiles and make specific functional parts that meet your project's aesthetic, strength, mechanical, and geometric needs.

· Reflective applications
When finished with particular surface touches, aluminum extrusions can be used for lighting applications and high-reflectance uses. It can also be used to shield components from light, radio waves, or infrared waves.

· High conductivity end-uses
Aluminum extrusions have excellent thermal and electrical conductivity. Based on the weight and cost involved, aluminum parts generally better conduct heat and electricity than other common metals. This makes extruded parts very suitable for heat exchangers, dissipators, electrical connectors, and other components. When compared dollar for dollar, aluminum is twice as conductive as copper. 

Aluminum extrusions can be used to make long lengths of part frames, chassis, and enclosures. Because of their easy machining, they can be fabricated to make assembly components and part frames held together with inserts. A typical example is the framing for solar panels, power units, housings, picture frames, and window frames.
Low-volume production is a standard solution across all sectors of production. At First Part, our low-volume manufacturing services can serve any of the following sectors:
The aluminum extrusions process is possible with a range of aluminum alloys. Depending on your part's end-use, First Part can provide standard or make custom alloys for your part extrusion. Generally, the 6000 series is the most used aluminum alloy. The 6061 and 6063 alloys are used primarily for their strength and high corrosion resistance.
Here are some of our aluminum alloys available for extrusion:
· 6061              · 4043    
· 6063              · 6042
· 1060              · 6262
· 3003              · 6463
· 3004              · 6005
· 2024              · 7050
· 5182              · 7075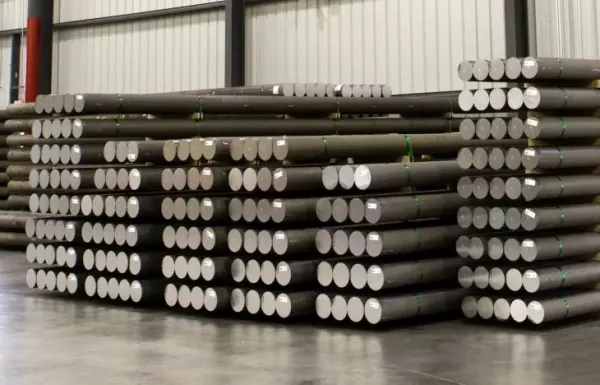 First Part can finish high-quality extrusions in multiple ways. Aluminum parts naturally have an oxide that protects the layer of the part and prevents corrosion. With our excellent finishing services, we can increase the protective oxide layer of your part and further finish your extrusions with purely cosmetic options. At First Part, our extruded parts may be finished in any of the following options: 
A finishing operation that involves the use of sand particles as an abrasive media to smoothen a part. Here, fine sand particles are directed at a part's surface under high pressure. Sandblasting creates a smooth, uniform surface finish on the piece.
Sanding is a surface smoothing and polishing operation done with the aid of sandpaper or sand. The size of the pores in the sandpaper determines the type of smoothness achievable.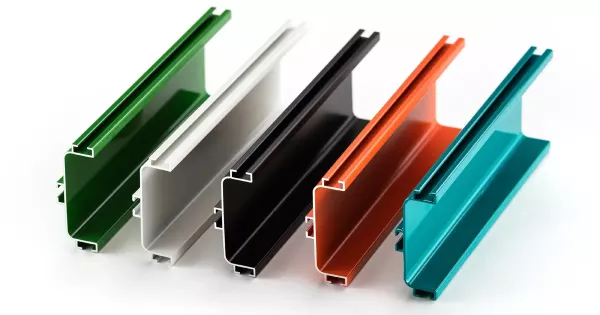 Extruded parts may be wet-painted or masked and spray-painted to any color with automotive-grade paints after sanding and polishing have been carried out to smoothen the surface.
Extruded parts may be coated with colored powder paint after fabrication to deliver a dry, melted, and hardened finish to a piece. Very suitable for workpieces that need textures that may not be achievable using wet painting.
Polishing is used for creating high-quality surface finish in extrusions. Before polishing, parts should be sanded and smoothed to ensure that the final surface looks and fees as intended. 
A chemical treatment method that is used to make the surface appearance of an extrusion shiny and mirror-like.
We use CNC machining processes as a finishing technique to convey details (etching and engraving) onto your parts' surface. We can also perform cutting, threading, face milling, and slotting on your finished extrusions.
Anodizing is primarily used to increase the natural oxide layer's thickness on your part's surface and prevent corrosion. It can be used for decorative, heat dissipation, or surface hardness treatments. Anodizing is also very ideal as a priming and painting surface treatment. At First Part, we offer Type 1, 2, and 3 anodizing. We also have chemical film anodizing options.
An array of custom finishes are also available for your part depending on the material and purpose of the end-use part.
Can't find the desired finish? Click here to go to our finishing page and learn more about our array of finishing options in detail. We also offer custom finishing touches to help you achieve the desired finish or finishes for various parts. 
With over ten years' experience in Injection Molding, Insert molding, and Overmolding services, First Part is one of the best prototyping and Injection molding manufacturers in China. Here's why:

First Part is dedicated to meeting high quality standards, delivering part on time with precision, accuracy and reliability. We follow strict quality control systems to ensure that only the best parts are delivered.

Cost-effectiveness and Turnaround
Our services ensure cost-effectiveness and quick turnarounds for low-volume and mass manufacturing. Through budget and design optimization, First Part can make your past at competitive market rates.

Excellent in-house capacity and capabilities, guaranteeing that your parts are made from top quality from start to finish. Enjoy non-disclosure agreements and take advantage of our network of over 20 CNC machining centres to manufacture parts home and abroad.
FAQs – Aluminum Extrusions
1. Why should I use First Part for Aluminum Extrusions?
Our competitive advantage is our ability to make low-volume units for aluminum extrusions. Most companies will deal with mass production. However, through our low-cost tooling solutions and in-house capacity, we can afford to make small to medium volumes of your part at cost-effective rates.
2. Can I specify the Aluminum Alloys?
Yes. While we mostly use the 6063 and 6061 alloys, our team is available to discuss the functionality and suitability of your specified alloys for use in your part. Once we review the feasibility, we shall proceed to make a quotation for your part.

3. Do you offer Finishing services?
Yes. As a one-stop-shop, First Part compliments all her manufacturing services with exquisite finishing to convey aesthetics, beauty, and functionality to your part. When we handle your aluminum extrusion finishing, you can be guaranteed the same level of quality and effort that we have put into manufacturing your piece
Ready to get started? Contact us with details of your project to take advantage of our automated electronic quoting service, design verification process and excellent customer feedback program. With an extensive amount of finishing options to compliment a wide range of material types, over 100 CNC machining centres and deeply-rooted industry experience, Firstpart is always willing to collaborate and deliver functional end-use parts with quality you can trust every time.
Click here to get in touch with us and get a free quote now!
Learn more about our other capabilities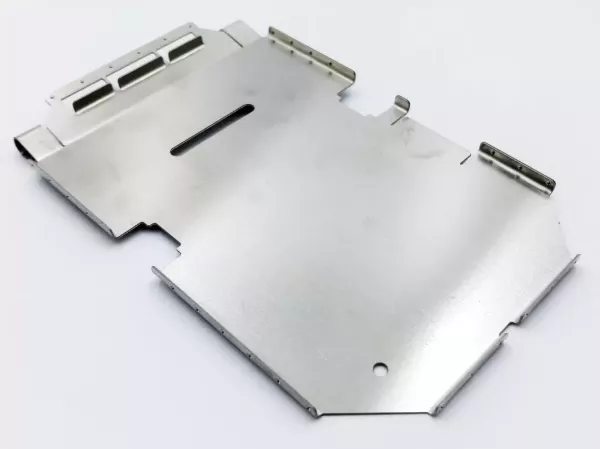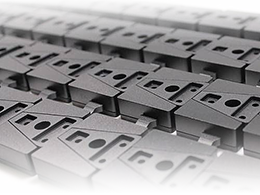 Plastic Injection Molding