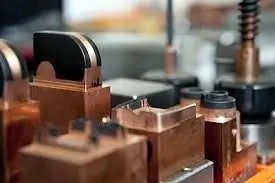 Rapid Tooling is one of the most-effective means of bridge tooling and low-volume mold production. First Part delivers one of the best rapid tooling technologies to cater for low to medium volume manufacturing needs at low cost prices.  Our rapid tooling process is optimized to produce you with quality injection-molded parts of both simple and complex geometries in real materials in the quickest possible timeframes. 
At First Part, we are able to run hand-loading inserts for ultra-low volume demands. We also offer comprehensive support for rapid tooling and provide value-adding solutions that range from product design assistance (DFM) to material selection, product structure optimization, mold design detail, flow analysis and other post-molding services (polishing, texturing and sandblasting) that will help to put you in pole position to introduce your concept to the market in only a number of weeks. 
First Part's Rapid tooling uses a number of interchangeable mold base tooling to simplify complex tooling structure. We work with an interesting range of tooling in Aluminum, P20, NAK80, S136H and other materials. Our tooling life ranges from 5000 to 500000 shot depending on the geometry and simplicity of the part and the material used. Our in-house capability and experience also means that we are able to deliver excellent quality end-use parts at faster and cost-effective rates.  
Rapid tooling can deliver about 40-50 percent cost and time savings over traditional molding techniques. Our tooling lead time is as quick as 5-20 days based on the final product to be produced and tool structure.