Consumer Products Industry
Precision, Safety, and Quality
Rapid Prototyping, Low-volume manufacturing & On-demand Production
Thermoplastic, Elastomeric, and Metal parts. 
Request a quote here!
Build Faster and Test Quicker With On-demand Manufacturing Solutions For Consumer Goods
Development speed, accuracy, and user-centric design optimizations are the heartbeat of the consumer product industry. This is why your prototype shouldn't take days to create. With First part, you can now accelerate your product development cycle from design to first build, prototype, and final part manufacture in a matter of hours!

We believe in versatility and range, which is why we have perfected the art of combining multiple manufacturing options with an expansive array of raw materials to make finished parts that are functional and beautiful in the shortest lead-times. Our options are especially great for designers and companies looking to expand their SKUs and product range without committing high capital costs for quick prototyping, low-volume units, and quick market testing.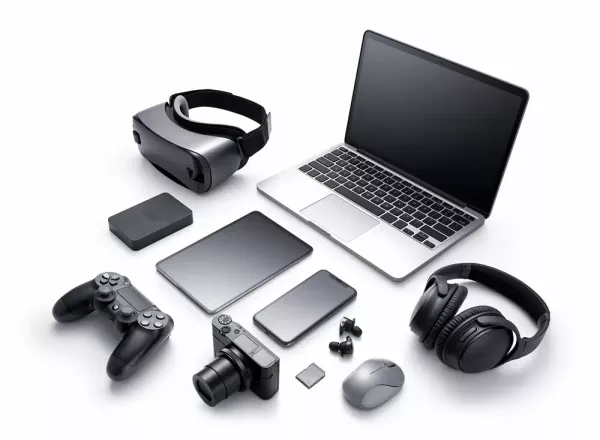 What are the most common applications for Consumer Electronic Parts?
Our in-house capacity is testimony that First part is well suited for the fast pace of the consumer product industry. On-demand manufacturing and flexibility in production volumes also mean that we are ready to partner you in making one, ten thousand, or any quantity in-between without minimum order quantities. 
Choose our Rapid prototyping and On-demand options to stay ahead of the competition and enter markets faster without being tied to any production volumes. With a broad palette of engineering experience and leading technologies like 3D Printing, CNC machining, Injection molding, Die Casting, Vacuum casting, Sheet metal, and Rapid prototyping services, First part is your one-stop hub for the excellent value that will accelerate your product development and market entry.
Why First Part For Consumer Product Development?

Receive instant quotes on your design and product in hours and save days, even weeks on your development times.

Use 3D Printing, injection molding, and CNC machining to improve first concepts, early sketches, and quickly scale from idea to prototype and functional low-volume production part.

Take advantage of our complete supply chain process and in-house manufacturing capacity to guarantee high-quality production from material selection, sourcing, processing, and finishing services.

Use digital manufacturing techniques to deliver customization options to the target market and select customers with low-volume manufacturing.

Create designs with complex parts and precision tolerances with the diversity of 3D printing and multi-axis CNC machining respectively.
FAQs – Frequently Asked Questions
What are the best materials for Consumer products?
is favored for its suitability in manufacturing fixtures, electronic enclosures, and handheld devices. It has excellent thermoplastic properties and is relatively affordable.
is used to make housing, heat sinks, part brackets, and enclosures. It is easily machined and formed through sheet metal. It is particularly suitable for applications where high strength-to-weight ratio is required.
are used in 3D printing, over-molding, and injection molding to develop highly-functional parts that bring certain attributes such as impact resistance, flexibility, and ergonomic properties. This is particularly useful in making phone cases, products that have buttons, grips, and handles.
are strong, high-fatigue, and impact-resistant thermoplastics with excellent dimensional stability and low shrinking rates. It has a transparent appearance and can be made to be optically clear. It is suitable for use as housings and transparent coverings.
What are the most common applications for Consumer Electronic Parts?
   ·Housings and casings
   ·Consoles
   ·Fixtures
   ·Suction parts
   ·Home goods
   ·Heat sinks
   ·Lenses
   ·Handles
   ·Buttons
   ·Knobs
   ·Switches
   ·Gadget casings
   ·Phone cases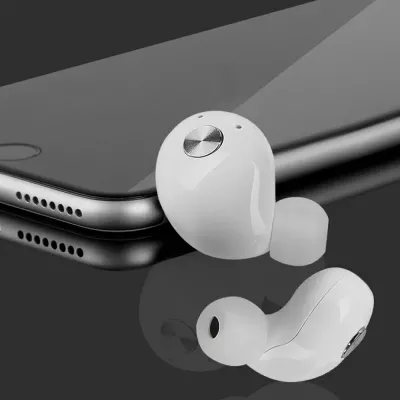 What Finishes are available for Consumer Electronic Parts?
Manufactured parts may be masked and spray-painted to any color with top-grade automotive paints after sanding and polishing have been carried out to smoothen their surfaces. Painting is one of the best ways to beautify a part and is very flexible for creating different textures. From satin to matte, semi-gloss, gloss, textured, or custom mixes, we can help you deliver or replicate any color and finish in a range of tint, shade, or hues. All painting operations are carried out in our dust-free, weather-controlled bake and spray rooms.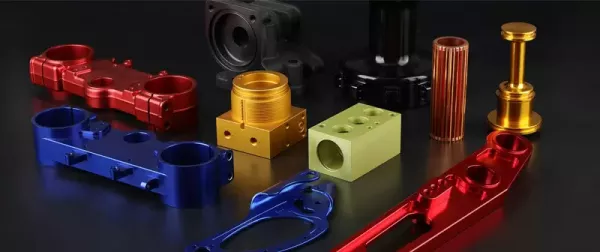 Powder coating involves the application of dry powder to the project by electrostatic adsorption. The coating then settles and becomes perfected on drying.
Vapor polishing involves the application of a chemical to the surface of plastic (generally PC) to change the finish of the plastic to water clear or high gloss.
Chrome plating is a specialized technique of plating that electroplates a thin layer of chromium onto a metal object. The electroplated chromed layer can serve decorative purposes or provide other functional value such as increased corrosion resistance, ease of cleaning and surface hardness.
Anodizing improves the corrosion and abrasion resistance of electronic parts by increasing the natural oxide layer on your part. This finish is widespread in smartphones from Apple and Android devices. The texture is smooth and often unibody.
Common Automotive Manufacturing Services

· Plastic Injection Molding
Manufacture mass production quantities of high-end parts with complex geometries, tight tolerances, and high strength with plastic injection molding. PIM can also be used for making small parts like pins, enclosures, miniature gears, and more. It is the most preferred option for making a high volume of parts at a lower cost-per-unit.

Used for manufacturing high-precision parts over a high-speed multi-axis CNC machine. CNC machine is versatile, accurate, and fits a broad range of applications. From metals to plastic, CNC machining can be used for rapid tooling and tool manufacture for other manufacturing processes like die casting and injection molding.

Pressure die casting is a very cost-effective method to produce parts with excellent aesthetics and tight tolerances quickly. It is particularly used in making parts that have thin walls and large volumes. Because of the tooling cost involved, it is used for mass production. First part will work with your team to optimize the design and details for making your die casting tooling to ensure that only the best results are achieved.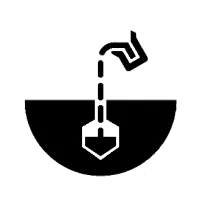 Polyurethane vacuum casting is suitable for making quick prototypes and low-volume parts with silicone for functional testing and final production. Vacuum casted parts have excellent cosmetic finish and low tooling costs.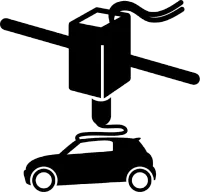 First Part uses 3D printing to accelerate aerospace and defense components' product development through rapid prototyping and on-demand testing. At First Part, we have an array of resin materials that allows us 3D print concepts, make on-the-go modifications, and land physical iterations of your idea in as quickly as 24 hours.

· Sheet Metal Fabrication Services
Sheet metal forming is popular for processing aluminum, steel, and titanium sheets into prototypes and precision parts that work in direct applications. Our sheet metal services can make aircraft wings, blades, rotors, and other lightweight, high-strength components.

Aluminum extrusion is a production process used to produce aluminum parts by forcing semi-molten aluminum through a shaped opening in a die using hydraulic pressure. The result is an elongated aluminum part with a profile similar to that of the mold.
· Client base | 500 Companies, 2M+ projects

· Cross-Industry Experience | Medical & Dental, Aerospace, Defense, Automotive, Consumer Electronics, Agriculture, Engineering, Robotics, Construction.

· Culture and Diversity | 10+ Languages

· Experience | 10+ years of active business operations

· Reach | Over 25 Countries served
Get started on your next project by uploading your CAD file and requesting a quote. You will receive a free design guide and job pricing information to maximize your project's efficiency in a matter of hours. Our dedicated customer support will guide you and your team through numerous collaborative communications to help bring your product to life.
First Part is available for collaboration in aerospace design and manufacturing. We invite all clients and value chain players in aircraft, defense, drone systems, and general aerospace to take advantage of our quality manufacturing processes to make functional prototypes, end parts, and high-performance components through our rapid prototyping and on-demand solutions. With over ten years of experience, we offer competitive pricing and quick leadtimes to help you make your products faster and better.

Ready to get started? Accelerate your product development timelines, reduce risks, increase flight performance and market success by clicking here to get in touch with us and receive your free design-for-manufacturability (DFM) analysis and instant quote now.
Learn more about our other capabilities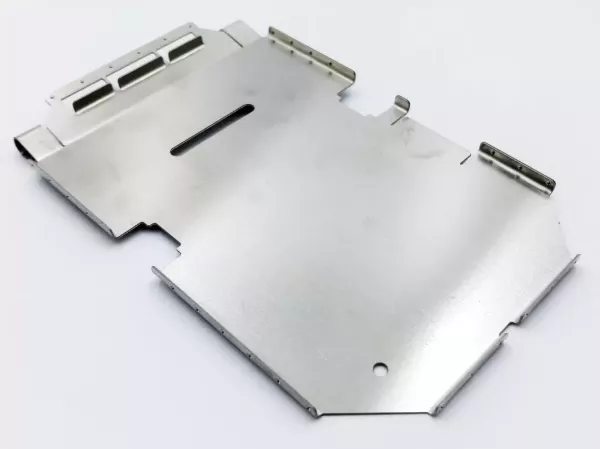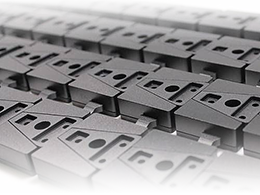 Plastic Injection Molding