Custom Tooling, Reliable Supply Chain, and Improved Performance
Rapid prototyping and End-part production
Plastic, Metal, and Elastomeric Parts
Execute Process Automation, Cut Redundancy & Improve Performance
As robotic applications continue to grow and improve, First Part assists our diverse portfolio of clients in bringing process automation and control, reduced hazards, and enhanced performance to the forefront of industrial manufacturing. Our robotic manufacturing solutions include CNC machining, 3D printing, and injection molding, all aimed at addressing functionality, precision, and efficacy of robotic applications in operations that are cost-consuming and redundant for human efforts.
Our engineers are seasoned in kinetics, sensors, and mechatronic fields, collaborating with industry leaders that make varying categories of robots, processing lines, and end-effector parts to drive innovation and shorten product development cycles. As surface texture and end-effectors are at the heart of robotic performances, our production standards for machining robots and robotic components deliver high precision, tight tolerances, and dimensional accuracy required to amplify ergonomics and functionality. To see how we can help your businesses in robotic part manufacturing, click here to get in touch with our team now!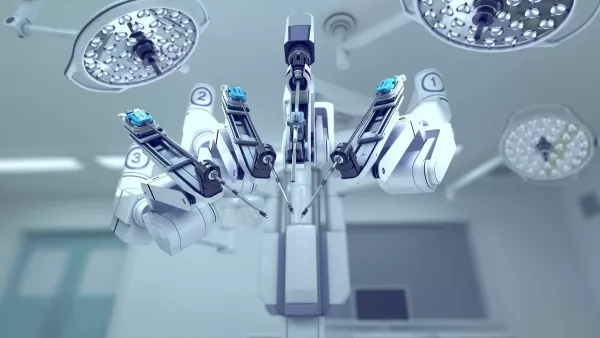 Why You Should Choose First Part For Robotic Manufacturing

First Part conducts a free design for manufacturability analysis on your part design to explore opportunities for cost savings, improved functionality, and enhanced performance.

Robotic components that have to perform grip, grab, and hold functions can benefit from the surface texture and finishing services offered at First Part. Our finishing solutions are designed to Improve all cosmetic, aesthetic, and functional aspects of your robotic part and end-effectors.

We offer rapid prototyping solutions through vacuum casting and 3D printing to make quick iteration of robotic components in production-grade materials for marketing, design validation, mock-ups, and functional testing and analysis.

Our low-volume production solutions can make up to 1000 units of your part without hard tooling for pilot tests, simulation runs, and showcase/exhibitions. We also use low-volume production services for making bridge tooling and small-batch runs that precede mass production with injection molding or die casting.

Robotic parts must be strong and durable to withstand the rigor of their working environments. We stock the best production-grade raw materials from plastic to elastomers, metals, and composites to make responsive and reliable robotic components and parts.

Take advantage of our rapid prototyping and low-volume solutions for making your prototypes and parts quickly and affordably. Our robotic manufacturing with CNC machining and 3D printing involves no hard tooling, helping you shorten lead-times significantly and get to your target market ahead of the competition.

First Part can make bespoke robotic components, processing lines, and end-effectors tailored to meet the exact needs of your business, supply chain, production floors, packaging, and assembly lines.

Reap the benefits of our robust quality systems, ISO 9001:2015, AS9100 certification, and precision measuring components to get only the best parts for your robotic parts.
Robotics Manufacturing FAQs – Frequently Asked Questions
What Robotic Parts Can First Part Make?
First Part can make minor and major components for robotic applications and custom end-uses. Our production solutions can be leveraged to making fundamental parts, specialty components, aesthetic fittings, mechanical, and even prosthetic end-effectors for varying functions. Some of the elements we currently manufacture as robotic parts include:
   ·Tooling, jigs, and fixtures
   ·Chassis, brackets, and enclosures
   ·Housing, casing, and component covers
   ·Prosthetic appendages for mechanical and medical applications
   ·Robotic parts like racks, fingers, control boxes, engines, adapters, fuselages
   ·Brainboxes, sensors, actuators, wiring harnesses
   ·Smart and automated processing lines
   ·Hydraulic pump bodies
   ·Full production robots
   ·Other spare parts and custom accessories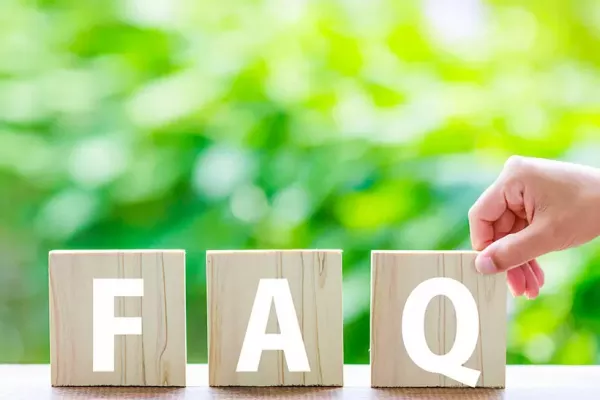 What Materials Are Available For Robotics Manufacturing?
Materials meant for manufacturing robotic parts and components must be strong, durable, corrosion, fire and heat resistant. Because robots usually function in assembly lines, medical industries, and processing operations that require high repeatability, the materials for production must be carefully selected to ensure that it meets quality standards and withstands harsh application environments. Here are some of the materials we use for robotic part production:
   ·Natural and synthetic rubber
   ·Elastomers
   ·Thermoplastics
   ·Aluminum
   ·Titanium
   ·Brass
   ·Nickel
   ·Copper
   ·Stainless steel
   ·Inconel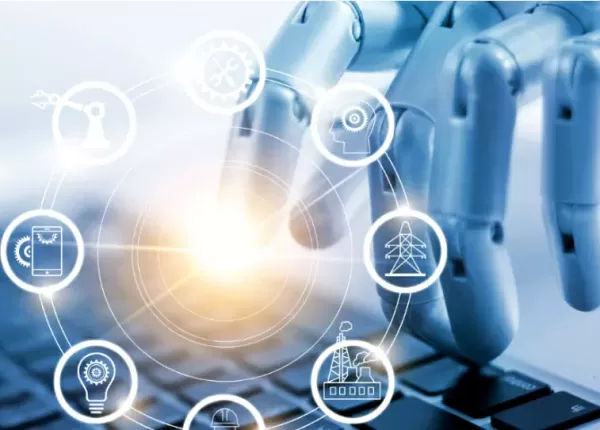 What Players Do You Serve In Robotics?
The aerospace and defense industry is extensive. There are many players in the value chain. Over the years, we have successfully collaborated with players in the following categories:
   ·Robotics-as-a-service providers (RaaS)
   ·Robotics OEM replacement part manufacturers
   ·Assembly plants
   ·Autonomous robots
   ·Medical automation and robotic companies
   ·Automobile engineers
   ·Prosthetics
   ·Foundry and forging robots
   ·Industrial manufacturing
   · CNC robotics
   · Aerospace bots
   · Industrial processing and assembly line engineers
   · Robot engineers and design experts
   · Custom end-effector manufacturers
   · Automobile servicing and diagnostic centers
   · Engineering and construction companies
   · Rocket and satellite production companies
What Technologies Do You Use To Make Robotic Components?

We use 3, 4, and 5-axis CNC machines to carry out turning and milling operations that make robotic parts with complex geometries, high precision, tight tolerances, and excellent finishes. We also use CNC machine services to deliver top surface textures related to grip, hold, and grab end-effector functionalities.

Injection molding is a high-volume thermoplastic part production method used in making all functional and aesthetic parts. Injection molding involves tooling and is used for mass production when final design and prototypes have been made. First Part offers a wide range of thermoplastic materials to engage our injection molding, insert molding, and over-molding processes for robotic parts.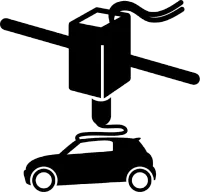 First Part uses 3D printing to make quick prototypes and complex low-volume (1-100) units of parts and components for all types of robots. With the aid of the design CAD file, 3D printing can print, modify, and produce physical copies of robotic components in 24 hours. 3D printing is widely used in medical robotics to make prosthetic parts.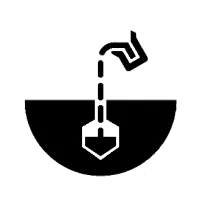 uses 3D printing to make quick prototypes and complex low-volume (1-100) units of parts and components for all types of robots. With the aid of the design CAD file, 3D printing can print, modify, and produce physical copies of robotic components in 24 hours. 3D printing is widely used in medical robotics to make prosthetic parts.

Die casting is suitable for the mass production of metal parts like aluminum, zinc, steel, and more. First Part die casting services can achieve complex geometries, tight tolerances, thin walls, and excellent dimensional accuracy. Castings for aerospace can also be finished in a wide array of surface textures.

· Sheet metal fabrication
Sheet metal forming is popular for processing aluminum, steel, and titanium sheets into prototypes and precision parts that work in direct applications. Our sheet metal services can make aircraft wings, blades, rotors, and other lightweight, high-strength components.

Aluminum extrusion is a production process used to produce aluminum parts by forcing semi-molten aluminum through a shaped opening in a die using hydraulic pressure. The result is an elongated aluminum part with a profile similar to that of the mold.
What Finishing Options Are Available To Finish My Parts?
Texturing is very important for robotic parts. At First Part, robotic components and end-effectors can be adequately textured to improve their ergonomics, functionality, and suitability to the tasks at hand.
Parts can be immediately anodized to improve their corrosion resistance. This is incredibly helpful when your robotic component is used in environments that involve chemical and abrasive agents.
Our media blasting is a texturing technique that uses high-speed abrasive media aimed at your parts to deburr and obtain a smooth texture.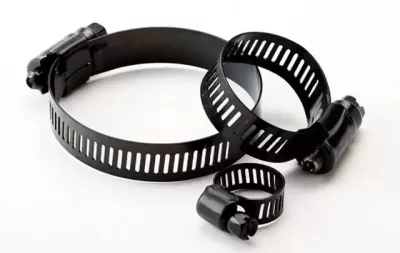 Robotic parts and components can be polished to add the luster and shine that exudes quality and a premium feel.
The "Alodine" is an international brand name used to describe the Henkel Adhesive Technologies conversion,
anodizing and functional coatings that are applicable for use on Aluminium, Magnesium and a host of other non-ferrous alloys. Alodine coatings are excellent for providing improved protection against corrosion and easing paint adhesion on light metals and their alloys. The film can also be conductive.
The blackening process utilizes black oxide to deliver enhanced rust protection. The process works by creating a conversion coating that works to isolate the air and protect your project.
Our passivation process is one of the best available in the industry. We use high quality passivation methods to add a light coat of protective material, such as a metal oxide, to provide a shell against corrosion on your project.
Spray painting
Powder coating
Electroplating
Passivation
To learn more about our finishing services and custom options, please click here to go to our finishing services page.
· Client base | 500 Companies, 2M+ projects

· Cross-Industry Experience | Medical & Dental, Aerospace, Defense, Automotive, Consumer Electronics, Agriculture, Engineering, Robotics, Construction.

· Culture and Diversity | 10+ Languages

· Experience | 10+ years of active business operations

· Reach | Over 25 Countries served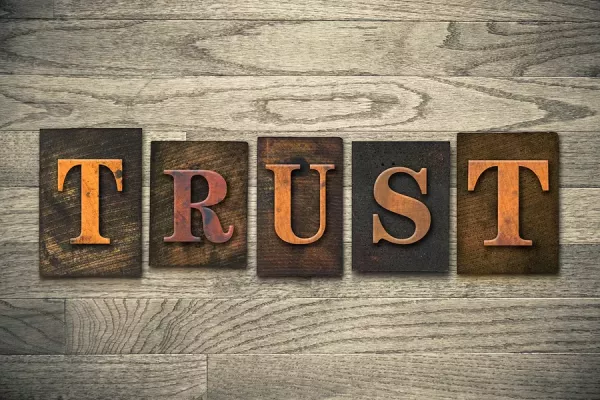 Get started on your next project by uploading your CAD file and requesting a quote. You will receive a free design guide and job pricing information to maximize your project's efficiency in a matter of hours. Our dedicated customer support will guide you and your team through numerous collaborative communications to help bring your product to life.
First Part is available for collaboration in aerospace design and manufacturing. We invite all clients and value chain players in aircraft, defense, drone systems, and general aerospace to take advantage of our quality manufacturing processes to make functional prototypes, end parts, and high-performance components through our rapid prototyping and on-demand solutions. With over ten years of experience, we offer competitive pricing and quick leadtimes to help you make your products faster and better.

Ready to get started? Accelerate your product development timelines, reduce risks, increase flight performance and market success by clicking here to get in touch with us and receive your free design-for-manufacturability (DFM) analysis and instant quote now.
Learn more about our other capabilities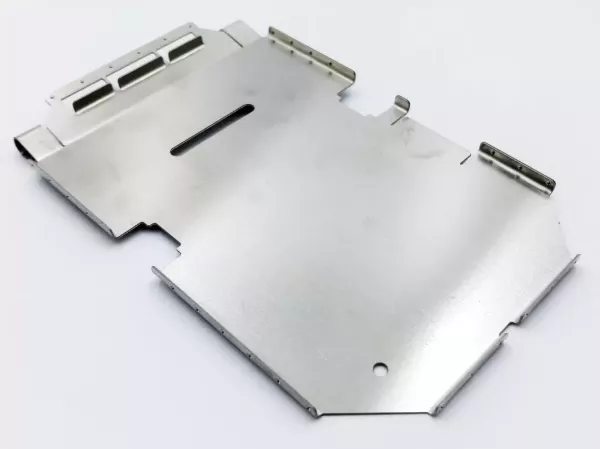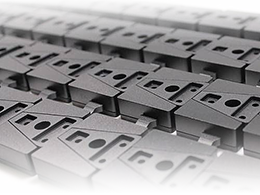 Plastic Injection Molding