Machined in as fast as 1 day 
High Quality & Competitive price
Certifications: IATF 16949:2016, ISO 9001:2015
Certifications: IATF 16949:2016, ISO 9001:2015
from 1 to 10,000 as per your needs.
capability with over 100 CNC machines including 5 axis, 3 axis and more.
Turn around as fast as 1 day. Tight tolerance up to 0.01mm
instant customer service. Expert quality control system.
Precision CNC Machining Services | Speed, Precision and Diversity
First Part CNC machining service is a quick and cost-effective approach to manufacture high-grade prototypes, tooling and high-precision end use parts in an array of engineering-grade materials.
At First Part, our unique CNC precision machining capabilities allows you to take advantage of speed, precision, size, cost and even volume. With over 25 engineering-grade materials to choose from, we deliver CNC machining services that allows you to machine parts in your desired material without compromising on cost, functionality and speed. (Click: Factor for CNC machining service) With CNC machining you can meet a wide range of your product development needs. Here are the major benefits of precision CNC machining:
Advantage Of CNC Machining In First Part

high accuracy and precision, tolerances within the 0.001 to 0.005 range

Scalability and repeatability
High-quality parts from 1 to 10,000 parts without compromising on cost and quality.

Lack of massive tooling investment and cost-efficiency of CNC machining in producing your end-parts.

Material diversity and options
Choose from over 30 engineering grade plastic and metal for the best functionality, accuracy and finish.

Quick and fast turnaround
Deliver high-precision quick turning and milling parts in as little as 24 hours.

An array of specialized finishes, customized touches to optimize your product needs, finished to bespoke specifications
CNC milling is a part fabrication technique carried out with the aid of a high-speed automated cutting machine designed to remove unwanted material from a part. CNC mills are available in various sizes, capacity and axial configurations. They can work with a variety of materials like plastic, resins, aluminium and more, but are specially designed for machining harder materials like stainless steel and titanium with high precision and accuracy.
CNC turning operations are designed for making final parts with axial and radial holes, internal diameters, grooves and slots. Our CNC turning centres are capable of high-speed turning of both plastic and metals to create end-parts with complex external geometries, cylindrical features, threads and internal bores.
Application For CNC Machining
First Part is a leading rapid prototyping, rapid tooling & low-volume manufacturing in the world. CNC precision machining can be applied for: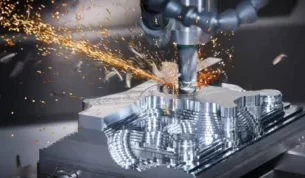 High-precision end-part production
CNC machining, through milling, turning, kneading, knurling, cutting, sanding and grinding can be used to manufacture high-quality parts with tight tolerances and exceptional degrees of precision, accuracy and functionality.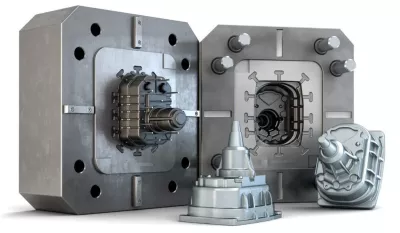 CNC machining is excellent for quick prototyping, rapid testing and shortening product development cycles. In only  matter of hours, CNC can accelerate you from digitized CAD data to fully-functional prototypes.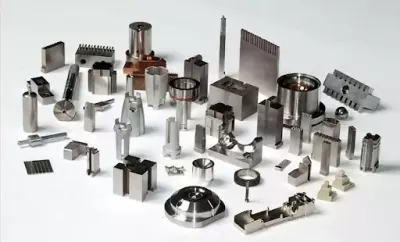 Tight tolerance machining
CNC milling and turning is widely used to create high-precision unit of small parts with tight tolerances for use in medicine, surgery and dentistry.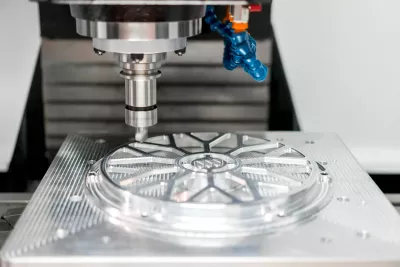 Rapid tooling / Mold making
CNC machining, through milling, turning, kneading, knurling, cutting, sanding and grinding can be used to manufacture high-quality parts with tight tolerances and exceptional degrees of precision, accuracy and functionality.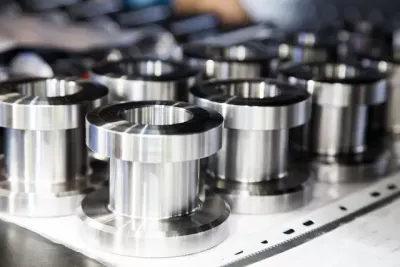 CNC is an excellent technique for making low-volume units of prototypes, product components, or bridge-to-market units of end parts.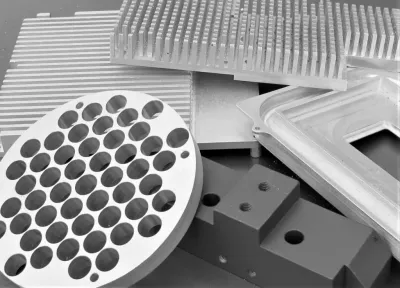 CNC milling and turning can be used to deliver excellent finishing touches to parts that have been machined and those manufactured by other means to improve surface quality and aesthetics.
See What Our Customers Said
"We have been cooperated with First Part in CNC machining for 6 years. From design to finished product delivery, First Part provides excellent CNC machining professional services and high quality products. Normally, within 12 hours or shorter which helps a lot. We feel they are one of the best CNC machine shop in China."
"When we first requested CNC machining, we tried to contact First Part.They responded within hours with prices, delivery times and suggestions for our requirements. I am really satisfied with their professional service and high quality control. I would recommend them to my friends Without hesitation."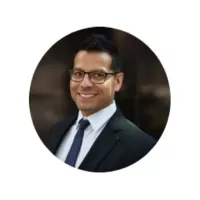 "First Part is our the most satisfactory CNC machine shop. They are high efficiency and high quality control. Since 2016, we have cooperated with them on many projects, they also provided professional CNC machining suggestions to help us complete the projects. That's why they're such a great CNC machine shop."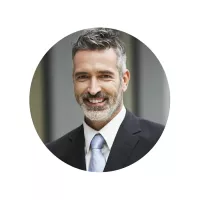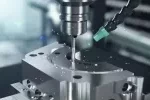 Equipment
100+ CNC machines covering 5 axis, 3 axis etc.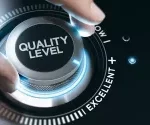 Experience
14 years of industry experience, quality guaranteed and Scalability.
Clients
Trusted by our clients, Emerson, Magna, Porsche, Viasat etc.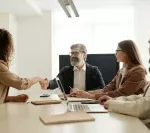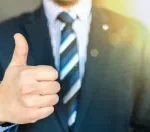 Price
Competitive price, make the most value of your money.
Service
Quote within 8hrs, 7*24 after-sales service.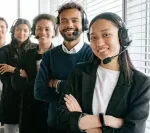 Upload your CAD file online & tell us important details about your project to get an instant guaranteed quote.



Design For Manufacturability
Free Design for Manufacturability (DFM) analysis to suggest design improvements, finishes and processing techniques that are best suited for your project.



One-stop-shop service that ensures that parts remain consistent in their high-quality from start to end with excellent finishes to convey aesthetics, ergonomics and protection.



Doorstep Delivery – Custom manufactured parts are shipped and delivered to your doorstep in as fast as 3 days.

Tolerance Of CNC Machining in First Part
Our precision CNC machining centres can manufacture small to large part sizes with tight tolerances and high precision. Our general tolerance limits for CNC machined metals and plastics is generally affected by the material type and the part geometry. See below our general tolerance limits for metal and plastic materials:

With our precision CNC machining machines, we may be able to achieve even tighter tolerances on individual parts. This is however subject to additional costs and price-per-part. Check our quality control information.
CNC Machining Materials Options
Our catalogue of materials includes a plastic, metal and composite manufacturing options. We work with metals including aluminum, magnesium, steel, titanium, brass, and more. In addition to our stock material options, Firstpart can source for desired materials and provide machining with customized raw materials that will match the desired application of your part.
Plastic: ABS, ABS+PC, PC, PP, PEEK, POM, Acrylic (PMMA), Teflon, PS, HDPE, PPS, DHPE, PA6, PA66, PEI, PVC, PET, PPS, PTFE and view more plastic materials.
Metal: Aluminium, Brass, Copper, Magnesium, Titanium, Stainless Steel, Tin, Zinc and view more metal materials.
These are the most common materials for CNC prototypes and production parts. In addition, we can work with any type of machinable plastic and metal what you can imagine.  Explore our materials and completion options.
The above materials are the most common stock CNC prototyping and production materials. If the desired material is not listed above.Please Click here to contact our team!
CNC Machining Finishing In First Part
CNC precision machining parts can be finished in many ways that may cover purely aesthetic finishes or offer some form of protection to the part. Finishes should beautify, enhance sophistication and functionality of any part. At Firstpart, our CNC-manufactured part maybe finished in any of the following options:
· Standard/As manufactured
Machined parts are left as manufactured. There will be visible tooling marks on the part.
 
A surface smoothing operation that involves the direction of fine glass beads at a part's surface under high pressure. Bead blasting creates a smooth, uniform surface finish on the part.
A surface smoothing and polishing method done with the aid of a sandpaper or sand. The size of the pores in the sandpaper determines the type of smoothness achievable.
An electrolytic passivation process used to increase the thickness of the natural oxide layer on the surface of the part. This can be used for decorative, anti-corrosion or surface hardness treatments. Anodizing is most common with aluminium parts.
3D printed parts may be masked and spray-painted to any colour with automotive quality paints after sanding and polishing have been carried out to smoothen the surface.
This involves the deposition of a thin chromium layer onto a metal part through an electroplating process. The chromium layer may serve decorative functions, make the part anti-corrosion or improve the surface hardness. 
Electroplating (such as Nickel plating) is used to improve the strength and durability of metallic parts.
An electrochemical process used to remove some material from the finished workpiece in order to reduce surface roughness and enhance the surface finish.
Brushed machined parts have a satin-like, one-direction finish. It is achieved by using a grit belt or wheel, non-woven abrasive belt or pad to produce a polished finish in a metal part.
Used for creating high-quality surface finish in CNC machined parts. Before polishing, parts should be sanded and smoothed to ensure that final surface looks and fees as intended.
Texturing helps to enhance the ergonomics, cosmetics and weather resistance. It is used to give machined parts improved grip, reduce their slipperiness and mimic certain textures.
An array of custom finishes are also available for your part depending on material and purpose of the end-use part.
With over 10 years' experience in CNC and general machining services, First Part is one of the best rapid prototyping and CNC machining services in China. Here's why:
 

First Part is dedicated to meeting high quality standards, delivering part on time with precision, accuracy and reliability. We follow strict quality control systems to ensure that only the best parts are delivered.

Cost-effectiveness & Turnaround
Budget maximization and design optimization to ensure cost-effectiveness and quick turnarounds for low-volume and mass manufacturing.

Excellent in-house capacity and capabilities, guaranteeing that your parts are made from top quality from start to finish. Enjoy non-disclosure agreements and take advantage of our network of over 20 CNC machining centres to manufacture parts home and abroad.
he term CNC widely refers to the "computer numerical control" technology that is used in the subtractive manufacturing process. CNC machining is a manufacturing technology involving the use of computer-aided controls and machine tools to remove layers/portions of a stock material/workpiece till a desired custom and final part is made from the workpiece.
At First Part, our CNC machining process is widely applied in new product development, rapid tooling, product prototyping and end-product manufacturing. It is suitable for use with an diverse range of plastic CNC machining materials & metal CNC machining materials (ceramic, plastic, wood, metal, composite, foam and glass), and can be used across a wide array of industries.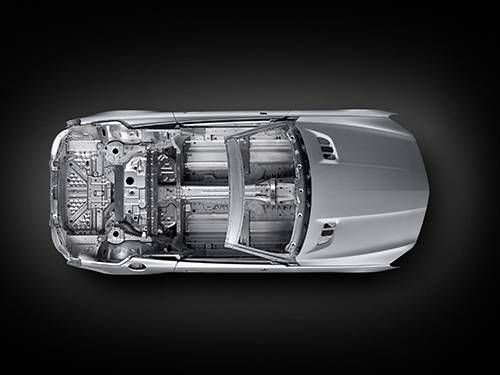 Our experience over the years has put us in prime position for CNC operations, allowing us to leverage this automated machining capabilities to deliver even the most complex parts with excellence, speed and high precision.
Click here & request your custom quote!
Ready to get started? Contact us with details of your project to take advantage of our automated electronic quoting service, design verification process and excellent customer feedback program. With an extensive amount of finishing options to compliment a wide range of material types, over 100 CNC machining centers and deeply-rooted industry experience, Firstpart is always willing to collaborate and deliver functional end-use parts with the quality you can trust every time.