Finishing Services | First Part
Instant Quoting, Rapid Finishing, Next-day Shipping
Immerse your part in a wide range of in-house finishing techniques from First Part to make your parts function, feel and look just as you intended. Accelerate your final product design through our instant quoting engine and rapid finishing techniques that make your part ready for shipping in as quickly as 24 – 48 hours.
High-quality Design, Top-grade Finish
Achieve the perfect finish to complement your part design and appearance with First Part art Finishing Services. At First Part, we leverage advanced color matching, part texturing, and other functional techniques to deliver the perfect part with attention-arresting cosmetic details. Our finishing services is your best choice at making beautiful end parts that stand out from the crowd and make the best impression at first glance. From anodizing to plating, powder coating, texturing, and polishing, we guarantee an outcome that delivers finesse and superior aesthetics to your part. Click here to get started with a free quote!
What is Surface Finishing?
Surface finishing is the umbrella term for the many processes used to modify the surface appearance and texture of a manufactured product, and convey the desired feel and look to the part. Generally, a part may be finished to improve appearance introduce customization, and convey specific characteristics (functionality)
The most common surface finishes are used to improve abrasion-resistance, increase oxide layers, improve hardness, conductivity, adherence, and corrosion-resistance. The texture of a part may also be modified to make it smoother, grittier, or engrave or etch details into its surface.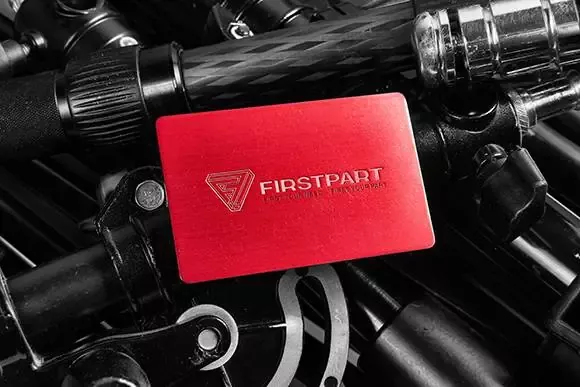 First Part offers top-grade surface finishing techniques for all materials and parts irrespective of what method has been used to produce it. From part prototype to mass production units, our skilled experts bring their industry experience to the fore in detailing and finishing your parts, so they appear and function as planned.
Machined, 3D-printed, Extruded, Die-casted, or Injection-molded, All manufactured parts can be finished in many ways using a variety of techniques. The applicable finish will depend on the end-use of the part, the production technique, and the material used in making the part. At First Part, the following finishing options are available to transform and beautify your part:
The standard finish of any part is the basic cosmetic appearance of the part immediately it is manufactured. It refers to the state of the part when ejected, machined, printed, or cast. This finish will have visible tooling marks, resin, or powder remnants as applicable to the production method.
It is suitable for parts that will form a bigger machine's inner components and will be situated in areas where they do not contribute to the overall cosmetic appearance of the piece.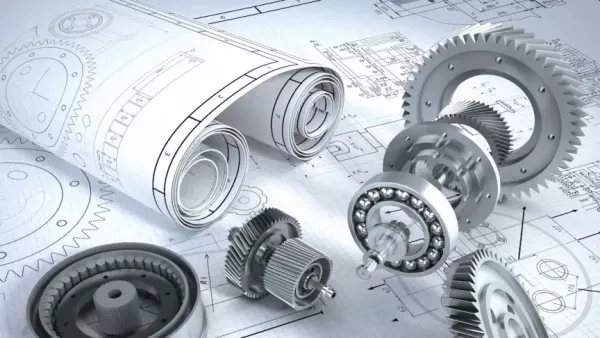 Bead blasting involves the application of glass beads to specific parts with the aid of a high-pressure technique without damaging the surface of the project. Our bead blasting process can also be used to remove machine marks, scratches and other scars and obtain a uniform process in a short period of time.
Our shot blasting technique is used to blast to blast concrete surfaces with steel shots (small steel balls) at high velocities. This process is aimed at removing the contaminants and laitance (soft concrete) to reveal a mechanical profile that promotes improved bonding.
Our brushing technique is used for metals that have a unidirectional (one-direction) satin finish. The process is carried out with the aid of a 120-180-grit paper or a belt for grinding. The process can also be used as a method for decoration.
Grinding, also referred to as Lapping is a method of utilizing a grinding wheel as the cutting tool for the process of precision machining.
The tumbling process is used to smoothen and polish rough surfaces. In this process, the target unit would be tumbled with plastic pellets or oilstones. Here, the sharp edges, machine and tool marks are removed and the defects in small sized components are eliminated to leave a smooth surface.
Polishing is the process involved in creating smooth and shiny surfaces on a project by utilizing specialized techniques such as rubbing or chemical action to deliver a significant specular reflection. Our services also cover polishing of some plastic such as PMMA to obtain transparency.
Anodizing is primarily used to increase the thickness of the natural oxide layer on your part's surface. It is prevalent for electronic products made from magnesium, aluminum, and titanium parts. It can be used for decorative, anti-corrosion, heat dissipation, or surface hardness treatments. Anodizing is also very ideal as a priming and painting surface treatment. At First Part, we offer Type 1, 2, and 3 anodizing. We also have chemical film anodizing options.
This process is similar to the anodizing. Hard coat anodizing uses a thicker anodizing thickness to enhance the properties of wear resistance, corrosion resistance and electrical insulation performance of your project.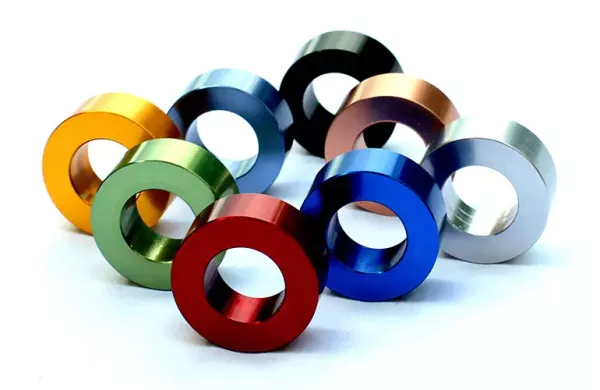 Chromate Conversion Coating
The Aluminium chromate conversion process is directed at improving the corrosion resistance of wrought, heat-treatable and cast aluminium alloys and also provides an excellent base for subsequent painting or powder-coating services.
The "Alodine" is an international brand name used to describe the Henkel Adhesive Technologies conversion, anodizing and functional coatings that are applicable for use on Aluminium, Magnesium and a host of other non-ferrous alloys. Alodine coatings are excellent for providing improved protection against corrosion and easing paint adhesion on light metals and their alloys. The film can also be conductive.
The blackening process utilizes black oxide to deliver enhanced rust protection. The process works by creating a conversion coating that works to isolate the air and protect your project.
Our passivation process is one of the best available in the industry. We use high quality passivation methods to add a light coat of protective material, such as a metal oxide, to provide a shell against corrosion on your project.
E-Coat/ ED-Electrophoresis Deposition
E-coating is a specialized system of painting that utilizes electric current to deposit the desired paint and coating on the project. The aim here is to generate a uniform and smooth coating, thereby increasing the hardness and impact resistance.
Teflon Electroless Nickel Plating
Teflon is usually applied for its excellent self-lubricating properties that it can convey to the applied parts. This type of coating is excellent for providing low-friction values on parts. It is especially very effective where two parts are sliding together such as tools, dies, cylinders, molds, gun parts, bearings and co.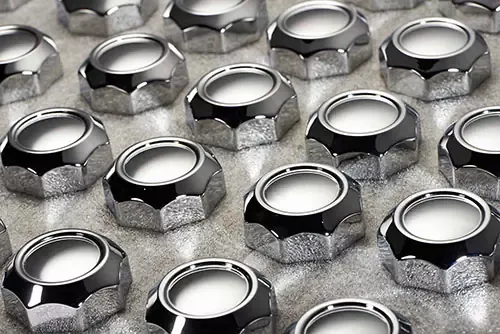 Zinc Plated/ Galvanization
Zinc plating or Galvanization applies a protective zinc coating to iron or steel materials. This is the most common type of coating. It is also the most cost-effective method to prevent rusting.
Nickel Plating/ Electroless
Nickel plating The Nickel-plating technique involves the addition of a nickel coat to a plastic or metal by using either an electrolytic method or auto-catalytic chemical technique.
Chrome plating is a specialized technique of plating that electroplates a thin layer of chromium onto a metal object. The electroplated chromed layer can serve decorative purposes or provide other functional value such as increased corrosion resistance, ease of cleaning and surface hardness.
Tin-plating can be applied to a wide array of base metals. From steel to iron and copper, many metals can be coated with a thin layer of tin. Tin-plating enhances the appearance of these materials and promotes their suitability for certain applications. This process can also deliver an improvement in performance and durability.
Copper plating is generally employed as a primer prior to the application of other metal plating. Copper is a good conductive material; copper plating will also improve the appearance of the later plating when applied as a primer.
Silver has good heat and electrical conductivity. It also boasts of a laudable reflector capacity. Silver plating is a great type of plating generally suitable for components that are to be used in the manufacturing industries such as electrical, lighting appliances and other instruments.
Manufactured parts may be masked and spray-painted to any color with top-grade automotive paints after sanding and polishing have been carried out to smoothen their surfaces. Painting is one of the best ways to beautify a part and is very flexible for creating different textures. From satin to matte, semi-gloss, gloss, textured, or custom mixes, we can help you deliver or replicate any color and finish in a range of tint, shade, or hues. All painting operations are carried out in our dust-free, weather-controlled bake and spray rooms.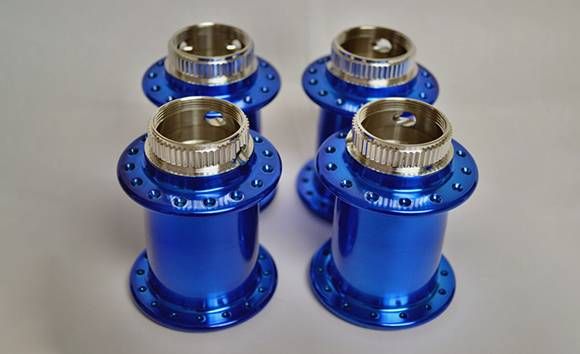 Powder coating involves the application of dry powder to the project by electrostatic adsorption. The coating then settles and becomes perfected on drying.
Silk printing is a printing technique applied by utilizing a mesh to transfer ink onto the substrate. This type of printing is popularly applied for patterning or logo printing.
Our Pad printing technique is a special printing used for on otherwise difficult products and projects across many industries. The procedure involves the transfer of an image from the pattern from a silicone pad onto a substrate with the aid of an indirect offset printing process. Pad printing can be applied to medical and automotive industries, serving promotional, apparels, electronic objects, appliances, toys and sport equipment.
Etching is one of the more traditional processes of branding and after treatment. At First part, we provide excellent etching processes that uses strong acids or mordant to cut into metal surfaces and create an inscription or design in intaglio in the metal.
Our electro polishing technique is an electrochemical process aimed at polishing, passivating and deburring metal units for a more desirable output.
Vapor polishing involves the application of a chemical to the surface of plastic (generally PC) to change the finish of the plastic to water clear or high gloss.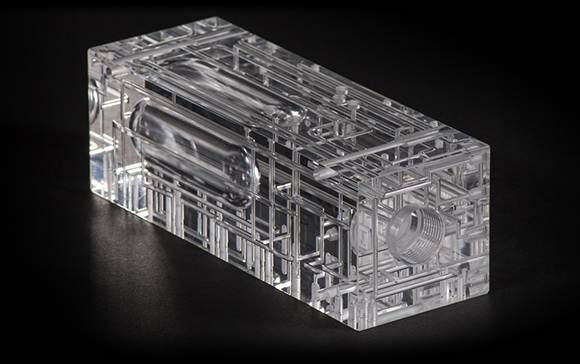 Nitriding is a heat-treatment process that is used to diffuse nitrogen into the surface of a metal to make a case-hardened surface. The process is mostly used when dealing with low-carbon and low-alloy steels.
The tinting process simply involves the addition of a desired colour to a PMMA substance.
Advantages Of Surface Finishing

Surface texture can improve part aesthetics, appearance, and beauty by using numerous surface finishing techniques to enhance your part's appearance.
Plastic injection molding can make thousands of plastic parts with an array of resins, colors, and surface finishing. With standard steel tooling and inexpensive aluminum tooling, Injection molding can achieve complex geometries and succinct finishes for any number of parts within 1000 and 100,000.

Using laser etching, engraving, printing, and embossing to inscribe trademarks, customizations, and bespoke details on your part for a more customer-centric product.

Surface finishing methods like chrome plating and anodizing can help protect the surface of a part, increase the hardness, and provide more abrasion-resistance to preserve your part's cosmetic characteristics.
First Part Finishing Services can be applied for:
· Injection-molded Parts

· CNC Machined Parts

· Rapid Tooling

· Over-molded parts

· Insert-molded parts
· 3D-printed Parts

· Metal Die-casted Parts

· Sheet Metal Fabrications

· Extruded Parts

· Urethane/Vacuum-casted parts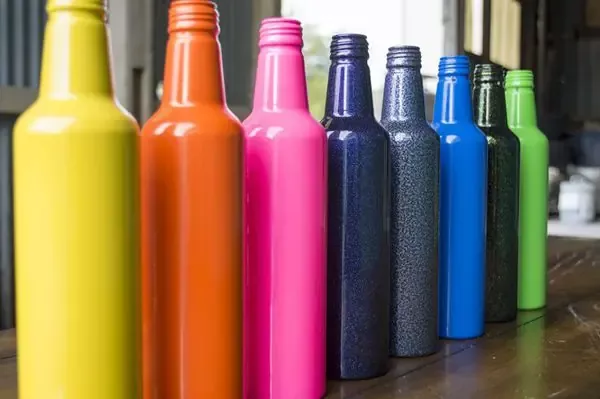 Low-volume production is a standard solution across all sectors of production. At First Part, our low-volume manufacturing services can serve any of the following sectors:
With over ten years of experience in manufacturing services, First Part is your one-stop-shop for part prototyping, manufacturing, and finishing services in China. Here's why:

First Part is dedicated to meeting high-quality standards, delivering excellently-finished parts on time, and in high quality. Our promise of excellence means that we run a system you can trust now and always.

Price competitiveness and Turnaround
Leverage our range of finishing options and equipment capabilities to ensure cost-effectiveness and speed for finishing simple or complex metal and plastic parts.

Excellent in-house capacity and capabilities, guaranteeing that your parts are made from top quality from start to finish. Enjoy non-disclosure agreements and take advantage of our network of over 20 CNC machining centres to manufacture parts home and abroad.
· Why should I finish my parts?
Finishing services are essential for three primary purposes – beauty, protection and functionality. Our finishing services can enhance the cosmetic appearance of your part. It can also add protection and improve functionality through coating, anodizing and texturing.
· What grade of paints/coats do First Part use?
We use automotive-grade paints and coats to guarantee quality and consistency of your parts.
· How do you determine color?
We have an in-house PANTONE color-matching system to ensure that your parts are made to specifications every time.
Ready to get started? Contact us with details of your project to take advantage of our automated electronic quoting service, design verification process and excellent customer feedback program. With an extensive amount of finishing options to compliment a wide range of material types, over 100 CNC machining centres and deeply-rooted industry experience, Firstpart is always willing to collaborate and deliver functional end-use parts with quality you can trust every time.
Click here to get in touch with us and get a free quote now!
Learn more about our other capabilities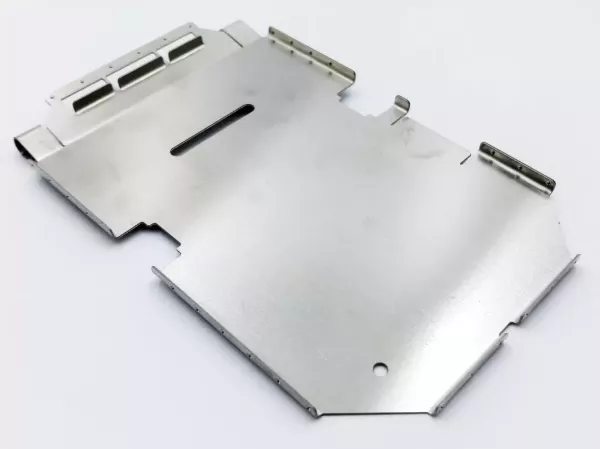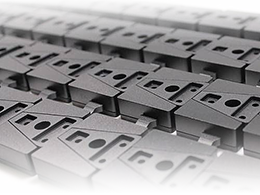 Plastic Injection Molding