Low-Volume Manufacturing
Machined prototypes and production parts within 4-15 day. Request an online quote today.
Low-Volume Manufacturing | First Part
On-demand, Low-volume manufacturing in as quick as 24 hours
Our low-volume manufacturing service was specially created to provide our customers with hundreds to thousands of parts for multipurpose uses. Through 3D printing, Sheet metal Fabrication, CNC machining, Injection Molding, and Die Casting, First Part can facilitate and accelerate your rapid prototyping product development cycles. With an average lead-time of 24 hours, we can manufacture the specified volume of your part for market entry, consumer testing, and bridge-to-mass production.

Our digital capabilities, cross-manufacturing technology, instant quoting system, robust material selection, and finishing services are all part of our competitive advantages. By working with First Part, you can stay ahead of the competition, cut down on production time, and become market-ready in a matter of days! To begin, contact us with your 3D CAD file and receive a free quote here. 

If you only need a few prototyping quantities, please click here to explore our rapid prototyping solutions.
What is Low-volume Manufacturing?
Unlike the situation with prototyping a single unit where most of the clients require more copies for their testing or fund-raising, low volume manufacturing helps to overcome the extra expenditure that usually arises when professionals inevitably need more copies of the prototype. This way, our clients have ample number of units of their design prototype to work with for modification and perfection.
How does Low-volume manufacturing work?
Low-volume manufacturing represents an on-demand solution for making production-quality end parts. Through digital manufacturing techniques, low-volume production allows customers to invest less money and time in tooling and make functional parts in as fast as one day.
At First Part, our process is relatively simple. After obtaining your 3D CAD data file, we run a design-for-manufacturing analysis to suggest improvements. Next, we consider the volume of parts and determine what technique is to be used. Our instant quoting service will then relay the project's cost to you and decide on delivery timelines.
Low-volume manufacturing solutions
Depending on the part type to be manufactured, volume, design complexity, we may manufacture 100 to 100,000 pieces for your end-use through:

Our 3, 4, and 5-axis CNC machining centers can make high-precision end-use parts in multiple sizes and volumes. Through CNC milling and CNC turning, First Part can produce parts with intricate shapes and geometries for low-volume quantities.

Plastic injection molding can make thousands of plastic parts with an array of resins, colors, and surface finishing. With standard steel tooling and inexpensive aluminum tooling, Injection molding can achieve complex geometries and succinct finishes for any number of parts within 1000 and 100,000.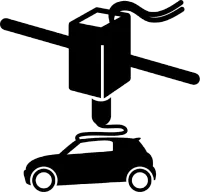 Take advantage of the power of additive manufacturing to make metal and plastic parts in up to 100 pieces for market entry, concept research, and marketing.

Pressure die casting is usually deployed for mass metal production. However, First Part can make copies of aluminum, zinc, and magnesium castings at affordable low volumes rates.

Our sheet metal fabrication allows you to make durable, prototype, and low-volume quantities of your part through bending, forming, pressing, and more. Sheet metal parts have excellent strength-to-weight ratios and can be finished in several ways.

Use the popular 6061 and 6063 alloys, or provide your alloys for our optimized aluminum extrusion process. We use aluminum extrusion to make high-strength, corrosion-resistant quantities of your part quickly and affordably.
Advantages Of Low-volume Production

Access to emerging markets
By producing small volumes of your part, you can accelerate your lead-times and gain access to emerging markets before your competition.

Shorter production cycles and lead-times
With tooling and high capital costs out of the way, you can use our low-volume production services to make your products faster, expending less money, time, and energy.

With no high tooling costs and flexible order quantities, our low-volume production service enables you to drive down cost and optimize budget relative to full-scale manufacturing.

Design changes and Rapid iteration
Low-volume production engages digital manufacturing techniques, allowing for quicker correction, design iteration, and faster responses to your product life cycle challenges.

Bridge to mass production
Low-volume manufacturing saves you the considerable capital investments that come with mass production. Low-volume production can also help you manage the risk and study demand in emerging markets. This encourages you to make only what is required as you look to transit from prototype to mass production.

Low-volume manufacturing allows you to take advantage of the same production process for making high-grade parts for less volume of units. Through die casting, CNC machining, injection molding, and more, you can have high quality, functional parts without compromising product quality.
Applications Of Low-volume Manufacturing
First Part low-volume manufacturing services are ideal for: 

Product Launch/Market Entry
With increasingly fierce competition, time and speed can be the deciding factors in a part's success. Low-volume manufacturing can be used in making just sufficient units for introducing a part to a new, emerging, or developing market. While your mass production is still in the works, low-volume production can cement your presence as a player, boost your product launch and market entry.

Low-volume production is suitable for making sufficient units of your part to serve exhibition and marketing purposes. These parts may be purely cosmetic, or just as functional as the final part. It may be used in tech exhibitions, announcements, key events, and more.

Bridge-to-mass production
Low-volume manufacturing can bridge the gap between the final prototypes and mass production parts. It may also be used when inventory levels of a particular part have begun to run low before another mass production project.
Low-volume parts can also serve for pilot testing, allowing definitive issues to be discovered before mass production.

Low-volume production can help you deal with inventory, demand, and supply challenges. With low-volume production, you can always ensure that your parts are available in all markets, even in areas where you might never mass-produce.

High quality customized products
Low-volume production is ideal for making flexible quantities of bespoke, special-order, and customized versions of your product. With low-volume manufacturing, each detail can be captured as specific to the end-user, without modifying your standard production tools.
Low-volume production is a standard solution across all sectors of production. At First Part, our low-volume manufacturing services can serve any of the following sectors:
First Part can manufacture low volumes of your part in an array of materials. The material choice depends on the end-use, production method, the desired finish, and the number of parts to be manufactured. Each material boasts of specific properties like mechanical performance, corrosion resistance, and high strength-to-weight ratio. See below the available list of materials for low-volume production:
· Polyphenylene sulfide (PPS)
· Polypropylene (PP)
· Acetal polyoxymethylene (POM)
· Acrylonitrile butadiene styrene (ABS)
· Glass-filled polycarbonate (PC-GF)
· High-density polyethylene (HDPE)
· Low-density polyethylene (LDPE)
· Polybutylene terephthalate (PBT)
· Thermoplastic vulcanizates (TPV)
· Polycarbonate (PC)
· Polyolefin Elastomer (POE)
· Polymethyl methacrylate (acrylic) (PMMA)
· Nylon 66 (PA66)
· Glass-filled, polyamide (PA-GF)
· Polystyrene + polyphenyl ethers (PS-PPE)
· Thermoplastic elastomer (TPE)
· Thermoplastic polyurethane (TPU)
· Custom-sourced Resins
· Customer-supplied materials
· Low-density polyethylene (LDPE)
· ABS polycarbonate (PC-ABS)
· Polyethylene terephthalate (PET)
· Polystyrene (PS)
· Polyethylene (PE)
· Flexible polyurethane (FPU)
· PC-ABS
· Thermoplastic vulcanizates (TPV)
· Thermoplastic elastomer (TPE)
· Silicone
· Elastomeric polyurethane (EPU)
The above materials are the most common stock material options. If your desired material is not listed above, please contact our team here. You may learn more about our other options and custom material applications by clicking here to go to our materials page.
After low-volume production, parts may be treated to several finishes for aesthetic, cosmetic, protective, or functional reasons. Some of our array of options are listed below:
· Standard/As manufactured
The standard finish of any part is the basic cosmetic appearance of the part immediately it is manufactured. It refers to the state of the part  when ejected, machined, printed, or cast.
Blasting is a surface smoothing operation that involves the direction of abrasive media at a part's surface under high pressure. The process essentially deburrs the parts and prepares them for subsequent surface finishing operations. Blasting can also be done to introduce new textures to the part.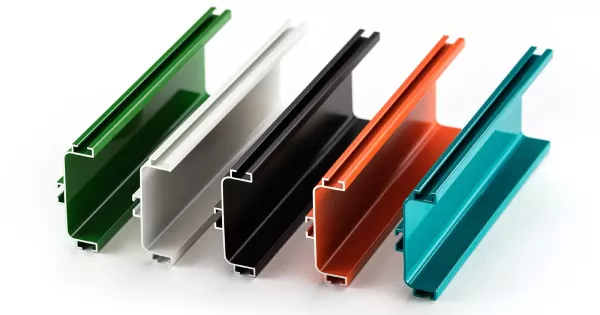 Sanding is a primary surface smoothing method done with the aid of sandpaper or sand. It is done to remove cut marks, tool marks, and print marks. Sanding is often done to prepare a part for subsequent finishing like painting, chrome-plating, and sandblasting.
Printing and etching convey two-dimensional texts, logos, and graphics on the surface of finished parts. Printing can be done with silk screening and pad printing, while parts may be etched or engraved with engraving tools or laser.
Anodizing is primarily used to increase the thickness of the natural oxide layer on your part's surface. It is prevalent for electronic products made from magnesium, aluminum, and titanium parts. It can be used for decorative, anti-corrosion, heat dissipation, or surface hardness treatments.
Manufactured parts may be masked and spray-painted to any color with top-grade automotive paints after sanding and polishing have been carried out to smoothen their surfaces.
Chrome-plating involves the deposition of a thin chromium layer onto a metal part through an electroplating process. The chromium layer may serve decorative functions, make the part anti-corrosion, or improve the surface hardness.
First Part can formulate colors to match specific Pantone or custom-specified samples. With our standard color matching system, you can be assured of receiving your parts in the exact match of your desired color.
First Part carries out texturing on manufactured parts to enhance the ergonomics, cosmetics, abrasion, and weather resistance. It is used to give machined parts improved grip, reduce their slipperiness, and mimic certain surface feel and textures.
An array of custom finishes are also available for your part. Custom finishes depend on the material and purpose of the end-use part.
Can't find the desired finish? Click here to go to our finishing page and learn more about our array of finishing options in detail. We also offer custom finishing touches to help you achieve the desired finish or finishes for various parts. 
With over ten years' experience in sheet metal fabrication, digital, and general machining services, First Part offers some of China's best low-volume production services. Here's why:

First Part is dedicated to meeting high-quality standards, delivering part on time with precision, consistency, and scalability. We use strict quality control to guarantee that only the best parts are delivered on low-volume and mass production units. 

Cost-effectiveness and Turnaround
Budget maximization and design optimization to ensure cost-effectiveness and quick turnarounds for low-volume and mass manufacturing.

First Part is your one-stop-shop, housing related, and interactable manufacturing techniques. We can help you manufacture your part from start to finish, raw material sourcing to quality control, start to finish.

Instant Quoting and Design for Manufacturing
Receive free design for manufacturing and instant quotes for your uploads in a matter of hours! This will reduce bottlenecks, improve quality, and explore cost-saving design optimizations for faster production and market entry.
Low-volume Manufacturing-FAQS
· What are the benefits of low-volume production?
Low-volume production can help you weave around budgetary constraints. At First Part, we make low-volume parts to help our clients break into markets faster, manage inventory and undergo rigorous pilot testing to mitigate risks before mass production.
· What materials can First Part use?
We use the same engineering-grade plastics, metals, ceramics, glass-filled thermoplastics for our low-volume production services.
· Does First Part manufacture the parts?
Yes. All parts are manufactured and finished in-house.
· Is there a quality control system for low-volume manufacturing?
First Part uses the same rigorous and stringent quality control systems for low-volume production to ensure that only the best parts are delivered.
Ready to get started? Contact us with details of your project to take advantage of our automated electronic quoting service, design verification process and excellent customer feedback program. With an extensive amount of finishing options to compliment a wide range of material types, over 100 CNC machining centres and deeply-rooted industry experience, Firstpart is always willing to collaborate and deliver functional end-use parts with quality you can trust every time.
Click here to get in touch with us and get a free quote now!
Learn more about our other capabilities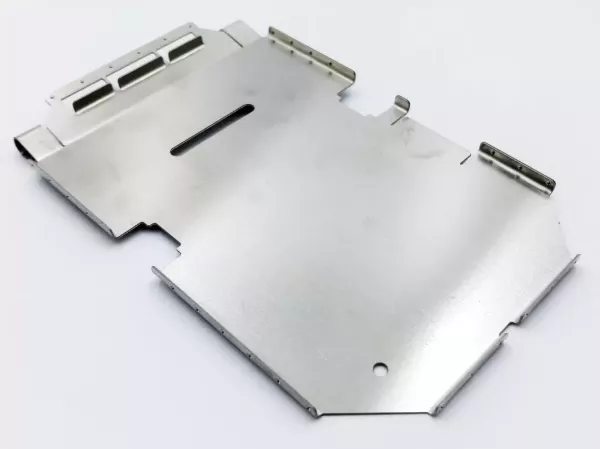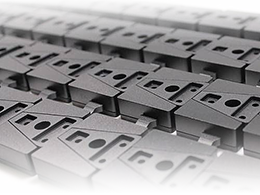 Plastic Injection Molding