Low-volume production for practical, hands-on learning
Rapid prototyping and On-demand production
Plastic, Metal, and Elastomeric Parts
Empowering Schools For Better Education
First Part services the learning and education industry by using 3D printing, CNC machining, and vacuum casting solutions to drive a practical, hands-on learning approach. Our array of production solutions continues to provide value through rapid prototyping and low-volume production to meet both student's and teachers' learning needs from research institutes to universities and STEM-oriented colleges. We pride ourselves as partners in innovation, working with the best learning institutions to foster enterprise, teamwork, and collaboration among students from varying backgrounds united by education. 

We stock an array of thermoplastic and metal materials for making high-performance, abrasion-tolerant parts that will withstand the rigors of learning. Our in-house finishing services and quality control guarantee that parts are finished in appealing cosmetic states and remain safe for practical demonstration and experimentations in the classroom. Ready to work with us? Click here to contact us and see how we can improve your overall learning and classroom experience.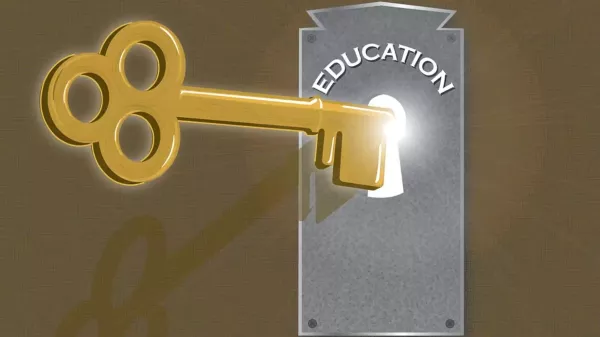 Why You Should Work With First Part

A design review is of great importance in making learning components. It is imperative to ensure that the final part is produced as intended, and the potential learning points from using the part is accurately communicated. First Part conducts a free design for manufacturability analysis on your part design to explore opportunities for cost savings, improved functionality, and better ergonomics and part performance.

We offer rapid prototyping solutions through vacuum casting and 3D printing to make quick iteration and mock-ups of engineering structures, chemical molecules, skeletal systems, electronic components, and more for practical classes or theoretical analysis.

Our low-volume production solutions can make up to 1000 units of your part without hard tooling for pilot tests, simulations, researches, showcase/exhibitions. We also use low-volume production services for making small batch runs that precede mass production with injection molding or die casting for smaller learning units or specialized courses.

With 3D printing and CNC machining, First Part can help you make diverse user-centric designs with subtle or emphasized differences to ensure that your part meets your students' exclusive needs, classes, and learning demands. We can create one-off product variations for gifted students or challenged kids that will augment their learning experiences.

The speed of our CNC machining, 3D printing, and rapid tooling all ensure that you can land final prototypes and low volumes of your parts within the space of 1-7 days. Our on-demand and digital manufacturing solutions allow us to cut through product development bottlenecks, beat tooling costs, and reach classrooms quicker.
With zero minimum order quantities, Firstpart can work with all ranges of budgets to build as little as one part up to a thousand for rapid prototyping, classroom learning modules, laboratory practical lessons, and R&D.
Education and Learning FAQs – Frequently Asked
Questions How Can Firstpart Aid Classroom Learning?
Our rapid prototyping and low-volume production services can be applied across various learning fields and disciplines. Here are some of the areas where we have collaborated with research organizations, colleges, and universities in the past:
   ·Elementary school materials and learning aids
   ·Geometry structures for mathematical and engineering learning
   ·Anatomical structures, organ layouts, and skeletal systems
   ·Construction mock-ups, prototypes, builds, and models
   ·Solid objects, molecules, atoms, and organic elements
   ·Fossils and archeological reconstructions
   ·Historical monuments, myth reconstructions, totems, and learning games

   ·Fashion and art equipment, mannequins, and musical instruments
   ·Sport apparatuses, protective gear, and printed game stadia
   ·Military human dummies, protective gears, non-lethal weapons, dud bullets, and sample explosives
   ·Geographic structures, rocks, and maps
   ·Medical bones, surgical equipment, orthopedic structures, critical organs, tissues, cells, microscopes, lenses, vital organs, measuring, and sensing devices.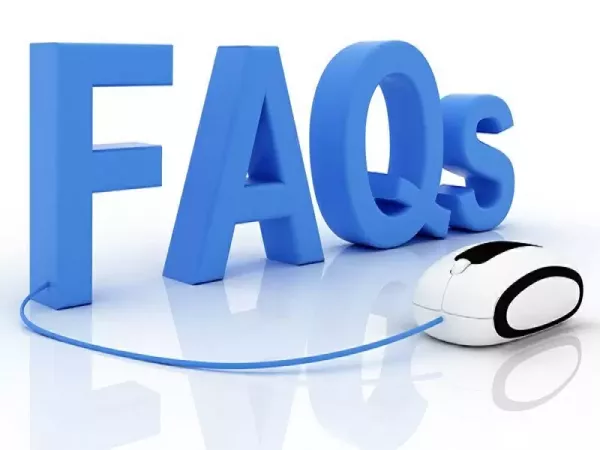 What Are The Advantages of Hands-on Learning?
   ·Foster collaboration
   ·Idea testing
   ·Practical knowledge
   ·Detailed explanations
   ·Improved creativity
Who Can Use Firstpart Education Manufacturing Services?
   ·Universities and Colleges                                                                                          ·Medical Schools and Anatomy Centers
   ·Research and Design (R&D) Institutes                                                                    ·Home Schooling and Distant Learning Organizers
   ·Elementary Education and High Schools                                                                ·Education Aid Designers
   ·STEM Learning Centers                                                                                             ·Science, Medicine and Engineering Faculties
   ·Science Fair and Interschool Competition organizers                                         ·Military and Defense Learning Academies
   ·Technical Education and Colleges                                                                           ·Agriculture and Biotechnology Centers
What Materials Are Available For Making Education and Learning Instruments?
   ·Elastomers
          polyurethane
          Liquid silicone rubber
   ·Thermoplastics
          Nylon
          PEEK
          ABS
          PC
          PS
          PU
           Acetal
           Acryilc
           PVC
   ·Metal and metal alloys
          Aluminum
          Nickel
           Cooper
           Silver
           Tin
           Zinc
          Chromium
          Silicon
          Stainless steel
   ·Bio-compatible materials
   ·Other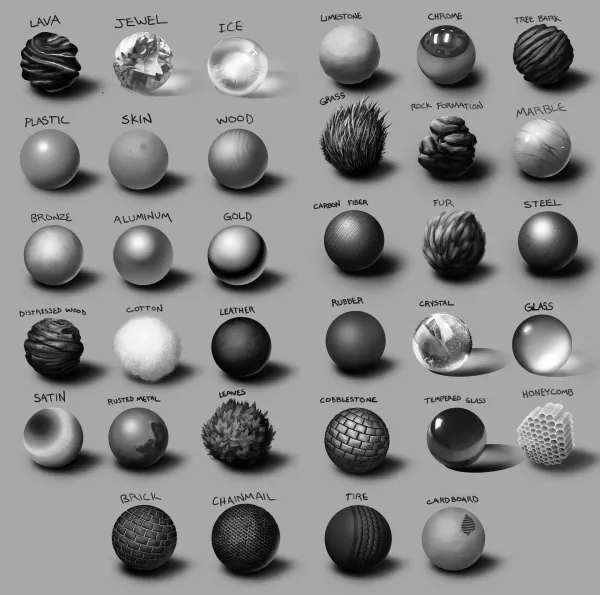 What Technologies Do You Use To Make Education and Learning Components?

We use 3, 4, and 5-axis CNC machines to carry out turning and milling operations for making complex learning parts with tight tolerances, intricate geometries, and high dimensional accuracy. CNC is widely used in medicine, engineering, and other STEM disciplines to produce low volume units of hands-on parts for in depth learning.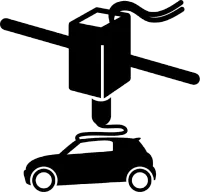 First Part uses 3D printing to make quick prototypes and complex low-volume (1-100) units of parts and components for all learning categories. 3D printing is one of the most widely used technology for manufacturing learning parts. This is because of the affordability and speed of part fabrication. 3D printing is also highly customizable for meeting the specific needs of classrooms, students, teachers, and professors.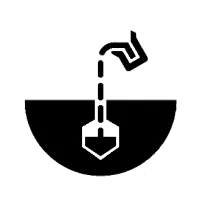 Polyurethane vacuum casting is suitable for making quick prototypes, and low-volume parts with silicone for student trial runs and hands-on R&D. Polyurethane casting is popular is well suited for making learning equipment in small batches for sizeable classes. The cosmetic finish and mechanical properties of casted parts are noteworthy, making an ideal option for all forms of practical demonstration and detailed explanations.

· Sheet Metal Fabrication Services
Sheet metal forming is popular for processing aluminum, steel, and titanium sheets into prototypes and precision parts that work in direct applications. Our sheet metal services can make aircraft wings, blades, rotors, and other lightweight, high-strength components.

Injection molding is suitable for making thermoplastic materials into high volumes of interior components and high-performance parts for mechanical, cosmetic, and functional solutions in aircraft and defense systems.

Die casting is suitable for the mass production of metal parts like aluminum, zinc, steel, and more. First Part die casting services can achieve complex geometries, tight tolerances, thin walls, and excellent dimensional accuracy. Castings for aerospace can also be finished in a wide array of surface textures.

Aluminum extrusion is a production process used to produce aluminum parts by forcing semi-molten aluminum through a shaped opening in a die using hydraulic pressure. The result is an elongated aluminum part with a profile similar to that of the mold.
What Finishing Options Are Available To Finish My Parts?
Copper plating is generally employed as a primer prior to the application of other metal plating. Copper is a good conductive material, copper plating will also improve the appearance of the later plating when applied as a primer.
Silver has good heat and electrical conductivity. It also boasts of a laudable reflector capacity. Silver plating is a great type of plating generally suitable for components that are to be used in the manufacturing industries such as electrical, lighting appliances and other instruments.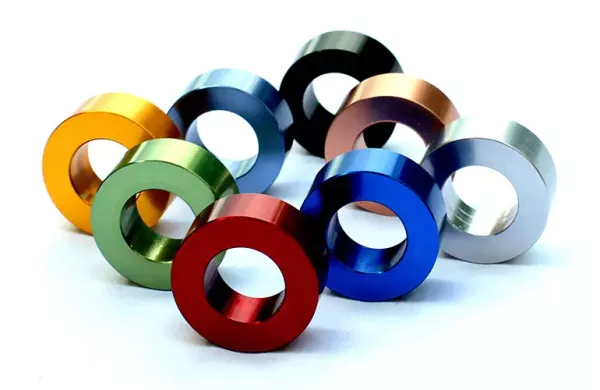 This process is similar to the anodizing. Hard coat anodizing uses a thicker anodizing thickness to enhance the properties of wear resistance, corrosion resistance and electrical insulation performance of your project.
Chromate Conversion Coating
The Aluminium chromate conversion process is directed at improving the corrosion resistance of wrought, heat-treatable and cast aluminium alloys and also provides an excellent base for subsequent painting or powder-coating services.
Anodizing is primarily used to increase the thickness of the natural oxide layer on your part's surface. It is prevalent for electronic products made from magnesium, aluminum, and titanium parts. It can be used for decorative, anti-corrosion, heat dissipation, or surface hardness treatments. Anodizing is also very ideal as a priming and painting surface treatment. At First Part, we offer Type 1, 2, and 3 anodizing. We also have chemical film anodizing options.
Bead blasting involves the application of glass beads to specific parts with the aid of a high-pressure technique without damaging the surface of the project. Our bead blasting process can also be used to remove machine marks, scratches and other scars and obtain a uniform process in a short period of time.
Our shot blasting technique is used to blast to blast concrete surfaces with steel shots (small steel balls) at high velocities. This process is aimed at removing the contaminants and laitance (soft concrete) to reveal a mechanical profile that promotes improved bonding.
To learn more about our finishing services and custom options, please click here to go to our finishing services page.
· Client base | 500 Companies, 2M+ projects
· Cross-Industry Experience | Medical & Dental, Aerospace, Defense, Automotive, Consumer Electronics, Agriculture, Engineering, Robotics, Construction.
· Culture and Diversity | 10+ Languages
· Experience | 10+ years of active business operations
· Reach | Over 25 Countries served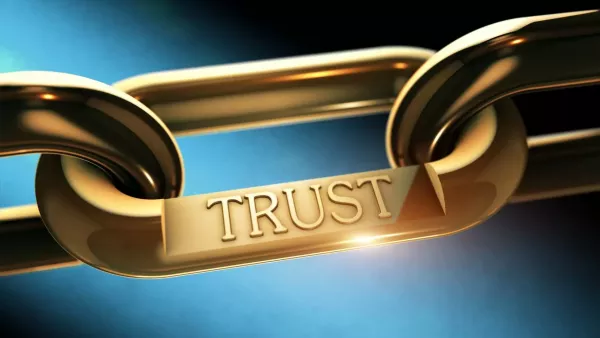 Get started on your next project by uploading your CAD file and requesting a quote. You will receive a free design guide and job pricing information to maximize your project's efficiency in a matter of hours. Our dedicated customer support will guide you and your team through numerous collaborative communications to help bring your product to life.
First Part is available for collaboration in aerospace design and manufacturing. We invite all clients and value chain players in aircraft, defense, drone systems, and general aerospace to take advantage of our quality manufacturing processes to make functional prototypes, end parts, and high-performance components through our rapid prototyping and on-demand solutions. With over ten years of experience, we offer competitive pricing and quick leadtimes to help you make your products faster and better.

Ready to get started? Accelerate your product development timelines, reduce risks, increase flight performance and market success by clicking here to get in touch with us and receive your free design-for-manufacturability (DFM) analysis and instant quote now.
Learn more about our other capabilities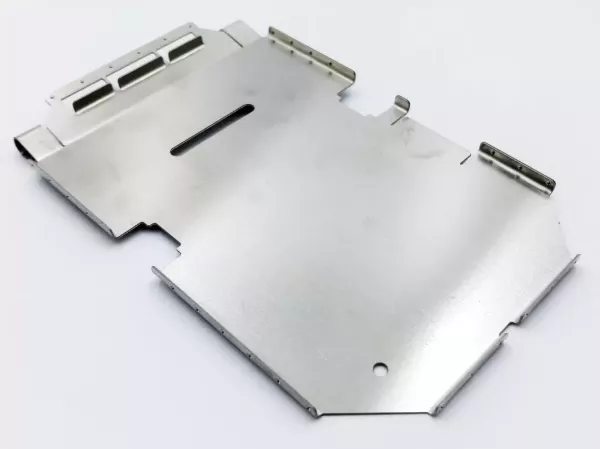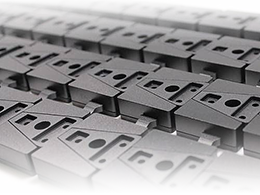 Plastic Injection Molding