The International organization for standardization, ISO, is the world's largest and most versatile developer and regulator of standards and framework. ISO standards help to protect both companies and consumers, and may be seen as a panacea for consistency and reliability in brands, products and services.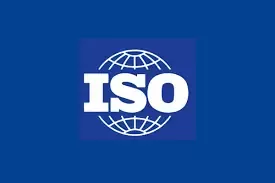 In manufacturing and production, quality control is vital to maintaining consistency and product success. As quality fades, so does the brand reputation, trust and customer satisfaction index. ISO standards play an integral role in achieving various facets of total manufacturing quality, ensuring that there is a working system that prioritizes quality and reliability over cost and other related elements. Today, we take a look at one of the most popular ISO standards, ISO 9001.
ISO 9001
ISO 9001 is the ISO number for quality. It is a quality control tool that denotes that an organization employs good manufacturing practices to deliver consumer-centric products and services. ISO 9001 is the world's most accepted quality standards. It is built on seven principles of quality management. These include:
1. Leadership
2. Customer-focus
3. Process approach
4. Process improvement
5. Evidence-based decision making
6. People engagement
7. Relationship management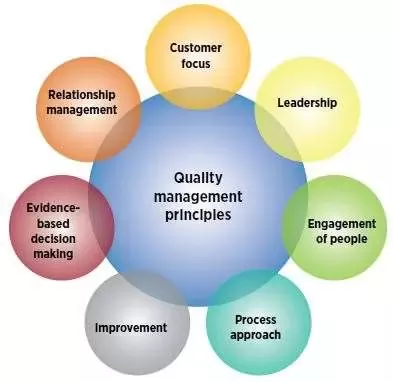 ISO 9001 covers everything around the documentation and optimization of processes and parameters related to quality management. It entails everything from safety to health and environmentally-friendly production standards.
Continuous improvement is inarguably one of the most critical aspects of the ISO 9001, charging manufacturers to continuously explore means to surpass customer expectations. The consequence of ISO 9001 is improved customer satisfaction, more efficient production techniques, lower errors, safer manufacturing and overall lower operating and development costs.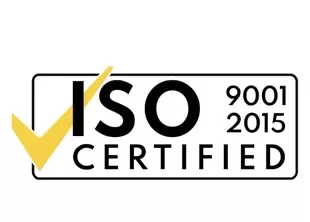 Becoming ISO 9001 Certified
To become ISO-9001 certified, a business must develop a system of consistent, repeatable and scalable operations to ensure all phases of the project are done to completion, and all potential issues mitigated, prevented or resolved. The elements of consistent quality, scalability and repeatability must be well demonstrated before the ISO can issue a certification like the 9001.
Benefits of ISO-9001 Driven Manufacturing
The ISO 9001 certification can uniquely benefit your business and project in the following ways:
• Consistency
The ISO 9001 standards are designed to embody quality through repeatable workflows, operations and protocols. This helps to maintain consistency in every batch of product that is manufactured and ensure that any variations that may exist remain very minimal. This allows suppliers to deliver quality products anywhere in the world because products are always up to par.
• Conformance
The ISO 9001 is an internationally recognized standard with widespread range. Using the ISO 9001 signifies a dependable level of quality. This allows customers
• Customer Satisfaction
Working with ISO 9001-certified manufacturers will communicate your dedication of quality to your customers. This will not only increase customer retention but could also potentially win you new clients, contracts and tenders.
• Ongoing Improvement
A principle of the ISO 9001 is continuous improvement. This culture ensures that a manufacturer is constantly looking for avenues to improve their process, cost savings, lead-times and product quality.
The ISO 9001 also requires a supplier to conduct periodic audits to observe and explore means of optimizing process parameters, and marry them with new innovations and advancements in technology.
• Revenue
Organizations in the market for new suppliers will shortlist you as it is often required to have a quality management system of ISO 9001 before embarking on any capital procurements.
• Operating Efficiency
By using the industry best practices that emphasize quality, you can mitigate project failures, reduce costs and increase outputs.
• Process Optimization
The ISO 9001 delivers an understanding of the interrelationship among different aspects of manufacturing. This enables suppliers to find areas of improvement more naturally and exploit it for better performance and throughputs.
• Improved Decision Making
ISO 9001 systems are developed to prevent and mitigate quality challenges. This provides suppliers with a more reliable method of detecting and identifying problems in good time, and exploring solutions to resolve and prevent those challenges in the future.
• On-time Delivery
Working with an ISO 9001 supplier means that you can benefit from the protocols and logistic strength of their network to deliver your project the right on first try. Since the material and operations are benchmarked against the highest quality standards, the risk of failure is significantly reduced, allowing you meet all your deadlines or market entry schedules.