Advantages of Over-molding & Insert-molding?
Speed, cost-effectiveness, and diversity are the major highlights of Injection Molding. Here are some of the biggest benefits of using Injection molding to create your parts:

The high pressure involved in Injection molding means that the molten material penetrates the nook and cranny of the mold before solidification and curing. This allows engineers to design complex parts, inscriptions, details, and elements into their part with the assurance that every part will be made just as they imagined.

Scalability and repeatability
Injection molding can produce thousands to millions of parts that are exact and identical to the master mold tooling.

An Injection molding tool made from steel can make hundreds of thousands of parts, spreading the tooling cost over a large volume and ultimately lowering the cost-per-part.

Material diversity and options
Injection molding is the most diverse manufacturing technique when it comes to material selection and considerations. Injection-molded parts can be made even stronger by using fillers and composite materials into the liquid resin to improve its tensile strength.

Aluminum tooling lower setup and tooling costs, ensuring that injection molding can be used for rapid prototyping and low-volume manufacturing.

With the proper process optimization techniques, injection molded parts can be ejected ready-to-use or finished in an array of popular or custom methods to ensure that your part look and feel as intended.
Injection Molding Applications
First Part Injection Molding Operations can be applied in: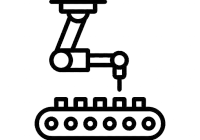 · High-functional end-part production
Injection molding is widely used in making functional end-use parts that will replace metal parts in most components. Choose from materials to finishes to make high-quality parts that are of high strength and less weight than metal counterparts.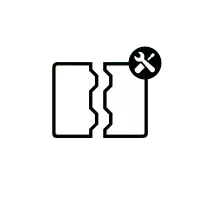 · Rapid tooling/Mold making
We can use our optimized injection molding process to manufacture molds, tooling (cores and cavities), and dies for use in making any range of budget, volume, and production times.

Take advantage of low-cost tooling options to allow you to make highly-functional parts that are suitable for functionality testing. Even when tooling with aluminum molds, our injection molded parts are almost certain to outperform 3D printed or CNC machined parts from the same material. A low-cost mold can be made in a shorter window, and depending on size and geometry, it could be used in making many volumes. (up to thousands of prototypes)
Low-volume production is a standard solution across all sectors of production. At First Part, our low-volume manufacturing services can serve any of the following sectors:
Our plastic injection molding material options are summarized under three broad headings namely Elastomers, Plastic Materials, and Silicone Rubbers. We work with many plastic and resins as required for the application industries. In addition to our stock material options, First Part can source for desired materials and provide molding with customized raw materials that will match the desired application of your part.
Plastic, Elastomers and Synthetic Rubber
· Polyphenylene sulfide (PPS)
· Polypropylene (PP)
· Acetal polyoxymethylene (POM)
· Acrylonitrile butadiene styrene (ABS)
· Glass-filled polycarbonate (PC-GF)
· High-density polyethylene (HDPE)
· Low-density polyethylene (LDPE)
· Polybutylene terephthalate (PBT)
· Thermoplastic vulcanizates (TPV)
· Polycarbonate (PC)
· Polyolefin Elastomer (POE)
· Polymethyl methacrylate (acrylic) (PMMA)
· Nylon 66 (PA66)
· Glass-filled, polyamide (PA-GF)
· Polystyrene + polyphenyl ethers (PS-PPE)
· Thermoplastic elastomer (TPE)
· Thermoplastic polyurethane (TPU)
· Custom-sourced Resins
· Customer-supplied materials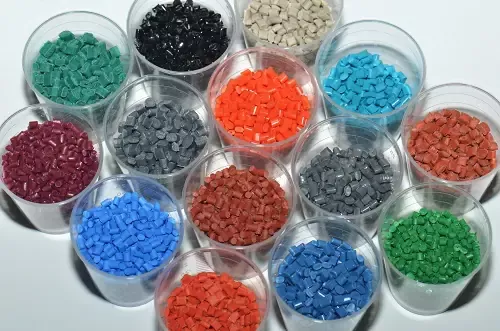 The above materials are the most common stock material options. If your desired material is not listed above, please contact our team here. You may learn more about our other options and custom material applications by clicking here to go to our materials page.
Molded parts can be finished in many ways that may cover purely aesthetic finishes or offer some form of protection to the part. Finishes should beautify and enhance the sophistication and functionality of any part. At First Part, our Injection-molded parts may be finished in any of the following options:
As manufactured
Bead blasting
Pad printing
Etching
Textured finish
Laser finishing
Semi-Glossy
Glossy
Matte
Can't find the desired finish? Click here to go to our finishing page and learn more about our array of finishing options in detail. We also offer custom finishing touches to help you achieve the desired finish or finishes for various parts. 
With over ten years' experience in Injection Molding, Insert molding, and Overmolding services, First Part is one of the best prototyping and Injection molding manufacturers in China. Here's why:

First Part is dedicated to meeting high-quality standards, delivering part on time with precision, accuracy, and reliability. We follow strict quality control measures to guarantee that only the best parts are produced.

Cost-effectiveness and Turnaround
Over-molding and Insert molding are primed for budget maximization and design optimization. This makes it excellent for achieving cost-effectiveness and quick turnarounds.

Excellent in-house capacity and capabilities guarantee that your parts are made from top quality from start to finish. Enjoy non-disclosure agreements and take advantage of our instant quoting system network, injection molding services, and digital manufacturing services to make parts your parts right from home.